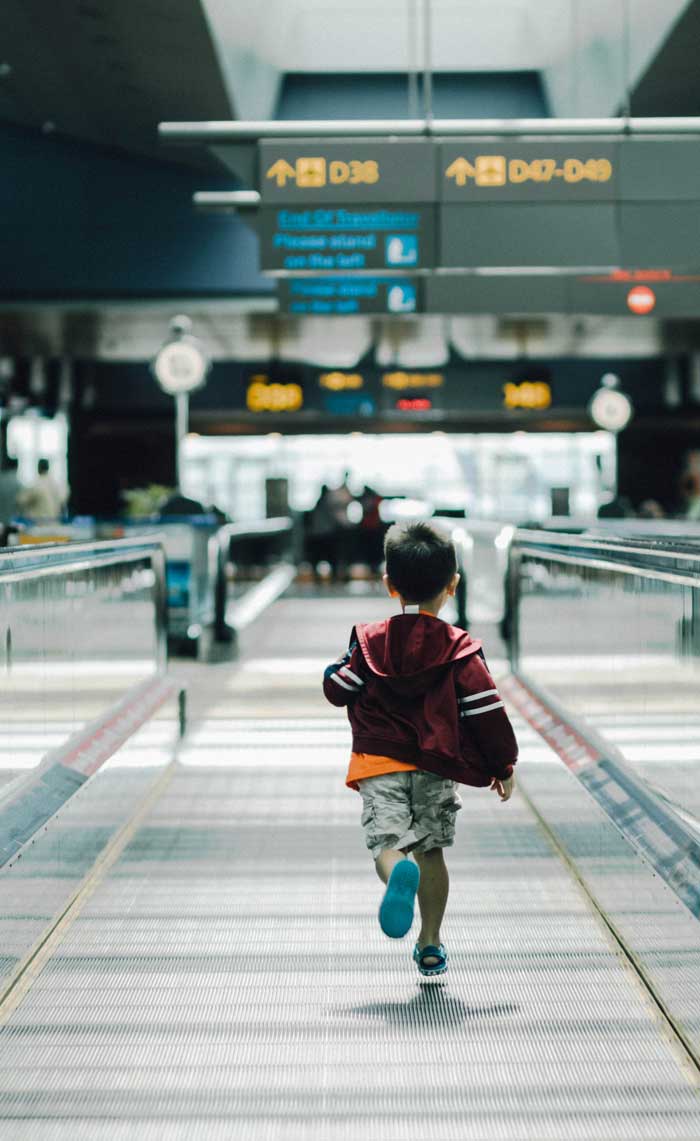 Whether you're prepping for a day-long journey to the States or you're flying from Texas to Florida for the holidays, as a military spouse you're probably planning to travel with your children within in the next year. And what a "fun" adventure that can be!
If it isn't the journey itself that gets to you, as your child tears through the airport or pees every 10 minutes on the plane, it may be the time change or just the total disruption of the family routine that makes things difficult. The struggle is real! But it doesn't have to be such a struggle. Here are a few things that will seriously make your travels easier.
Lugging your luggage and your kids around airports can be a pain. Luckily, there are inventions out there that consolidate your load! With Lugabug, your child can ride on your rolling carry-on luggage and will love the novelty of it. Planning to travel with a car seat? You can buy a handy strap so that your child can ride in the seat on your rolling luggage, too. If you're carrying a backpack or bag, you can use a Trunki as your child's carry on — he or she will enjoy pulling it around for a while and when tired can ride along as you pull.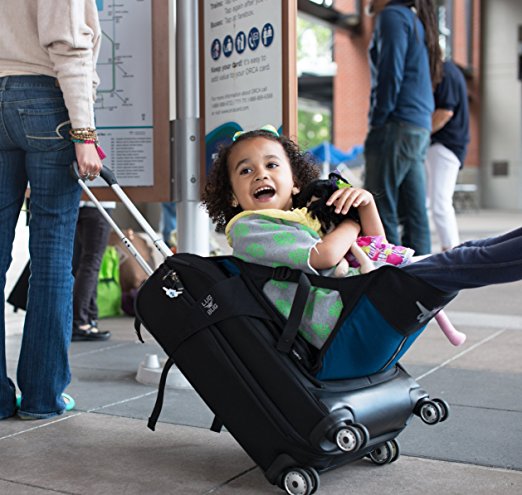 And since traveling with kids requires so much gear, don't forget to maximize your luggage allowance by having your children carry backpacks if they're old enough. Wrap and pack their small surprises in them (unwrapping the toys just adds to the fun). Don't forget to pack a full change of clothes, just in case … and don't forget a change of clothes for you too!