Read last week's devotional, here.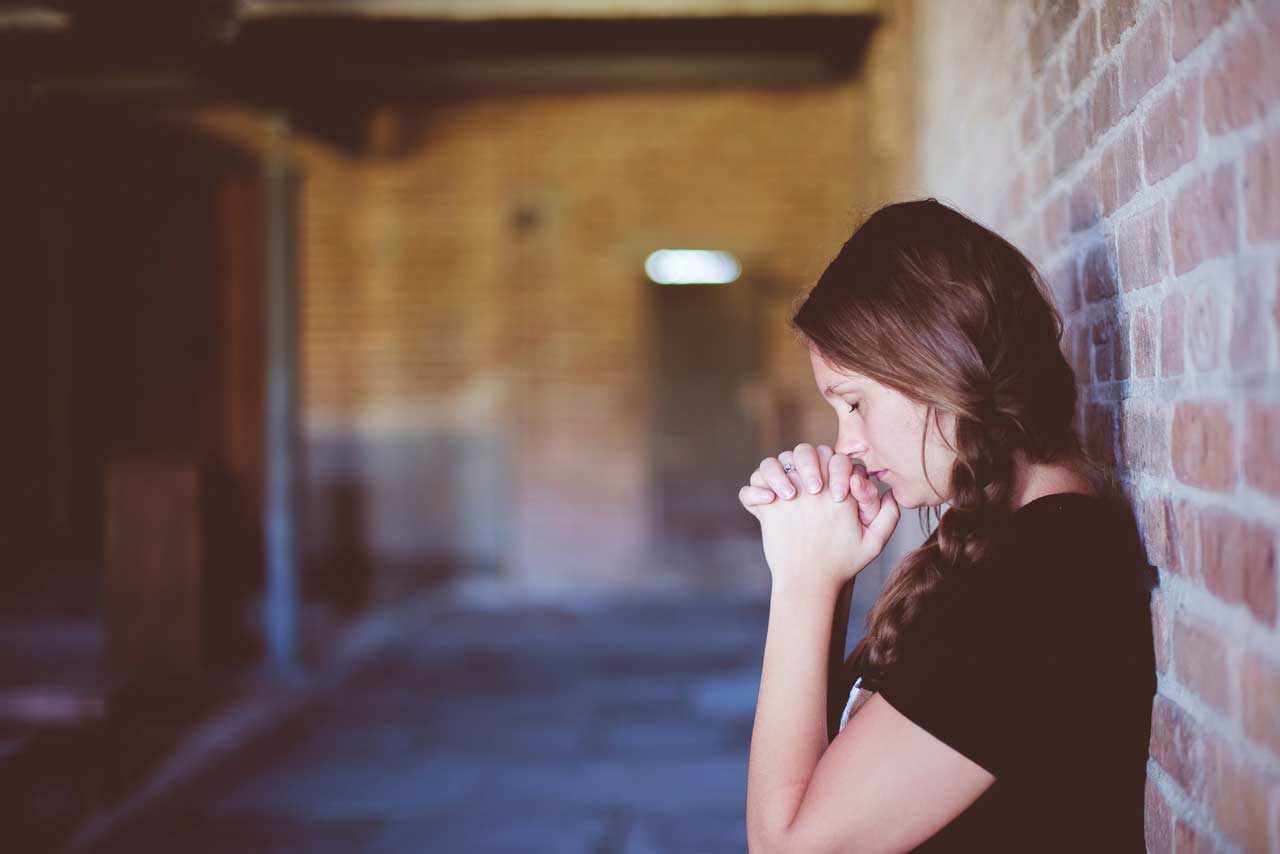 Sometimes, when the storms in our lives just won't quit, it feels tempting to give up in some way. In the midst of the long days and nights of motherhood (which military spouses so often face alone), loneliness and exhaustion can wear you down. In the throws of a deployment, distance can wear on your heart and your marriage. In the long days we spend in limbo with unknown futures that are often beyond our control in military life, every step can seem futile.
In recent years, psychologists and scientists have focused on a key personality trait that indicates someone's ability to succeed despite such obstacles: grit. Although the definitions of grit vary between sources, it involves perseverance in pursuing a long-term goal and the resilience to continue despite obstacles. As Christians, our beliefs unlock the ultimate grit. We have the grit to endure until Jesus returns, seeing challenges as blessings along the way because they help us grow closer to Him.
This life will be hard whether you turn to God or not. The challenges of military life are no different for believers and non-believers. The difference is the hope we have when we believe in God's grace, purpose, and ability to use those challenges to draw us closer to Him. As draw closer to Him, we unlock the abounding blessings of grace that ultimately lighten our burdens.
Through God's grace, we're not only forgiven and promised eternity, we're given the Holy Spirit and a relationship with Jesus. That means that when He said, "Come to me all who are burdened and weary," He meant you. That means that when He described how valuable we are to God and that God will provide for our needs, He meant you (Matthew 6:25-34). That means that it's not up to you to figure out how to be resilient — God wants to be resilient for you. And once you are resting in the Father's hand, nothing can snatch you away (John 10:27-28).
Christian grit isn't about the actions we take, but rather how we surrender our actions to God. The word "perseverance" in the Bible is also often translated as "steadfastness," which means standing firmly in place. That's a major clue for us in what God requires from us when we persevere. He wants us to stand firmly in Him.
In the end, our grit looks radically different from worldly grit because we aren't striving to create an outcome of our own. The outcome is already taken care of — our grit lies in our ability to surrender to the One who obtained that outcome for us. It lies in our willingness to trust Him and continue our work until He comes (2 Thessalonians 3:13).
The struggle to persevere isn't a new one. We aren't the first ones to feel worn down by life. Noah surely felt miserable as he endured years of taunting while he built an enormous boat on dry land, before rain ever existed. Abraham felt the discomfort of leaving his homeland and never returning, all while waiting for God to keep promises he never even saw come to fruition. Sarah felt the pain of lifelong yearning for a child. Joseph felt the betrayal of his brothers and the discomfort of prison. Daniel faced the tremendous fear of spending a night in a den of lions. Job lost everything that he ever had — his family, his wealth, his friends. The list is endless.
Christians will never be strangers to hardship because it is when we find the end of abilities that we finally learn to lean into God. When we find the end of ourselves, we finally learn trust God's grace. When we realize how much greater the joy of grace is than earthly struggles, this seemingly paradoxical Bible verse makes sense:
"Consider it pure joy, my brothers and sisters, whenever you face trials of many kinds, because you know that the testing of your faith produces perseverance. Let perseverance finish its work so that you may be mature and complete, not lacking anything" (James 1:2-4 NIV).
There is a purpose in every difficult season. And, even when Satan and sin bring us trials, God lovingly rewrites the outcome for us, working even those things together for our good (Romans 8:28). This season may be hard, even when you can find joy in some things. This season might test your patience, strength, and emotions. But persevering in surrender to God with Christian grit brings your spiritual maturity to completion. Hold on, friend, because Jesus is certainly holding on to you.
Want to get our devotionals right in your inbox so that you never miss a week? Subscribe here! 
Questions:
Why is perseverance/steadfastness so vital to our souls as believers? What is it about perseverance that distinguishes us from others?
What is it about perseverance that is essential to our love for the Lord? Why can we not truly love God without persevering in His truth and love?
How are you making efforts to press into God, even in hardship? In what ways are you allowing Him to minister to you? How can you put yourself more in a position so that God himself will uphold you? (Romans 14:4, Jude 1:24-25)
Challenge:
Spend time reading the story of Joseph in Genesis chapters 37 through 47. Consider the betrayal and hardships Joseph experienced, as well as how he persisted in his faith despite them. Can you relate to any parts of Joseph's story? How did his hardships give him an opportunity to grow and glorify God?
 Daily Scriptures
Follow us on Facebook, Instagram, or Twitter to see your daily verses right in your newsfeed!
Monday: 2 Peter 1:3-8, Revelation 3:10-11, John 10:27-28
Tuesday: Romans 8:38-39, 1 Corinthians 15:58
Wednesday: Romans 5:1-5, Philippians 1:6, Matthew 24:13
Thursday: John 6:37-39, 1 John 5:11-13
Friday: Jude 1:24-25, Revelation 3:21-22
Saturday: 2 Thessalonians 1:3-4, Revelation 14:12