Read last week's devotional, here.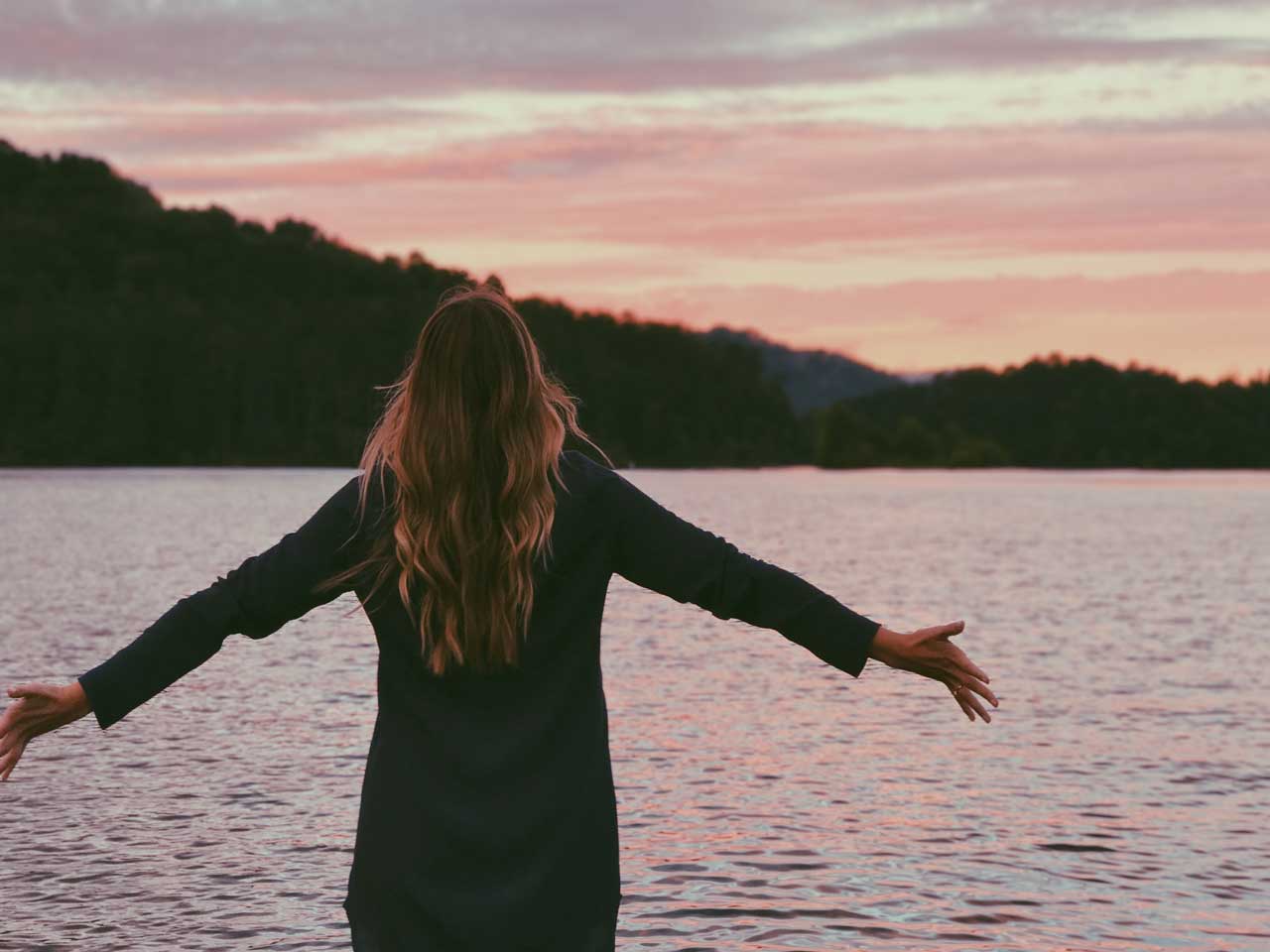 Last week we talked about the ways that looking back and holding on to our old joys can keep us from finding new ones. Like Lot's wife as she fled Sodom and Gomorrah, looking back when God has told us to move forward can turn us into pillars of salt, unable to enjoy the blessings before us.
But looking back isn't the only way to miss out on joy and peace — looking forward can be problematic, too.
"Therefore do not be anxious about tomorrow, for tomorrow will be anxious for itself. Sufficient for the day is its own trouble" (Matthew 6:34 ESV).
Anxiety steals our peace, which blocks our joy. As military spouses, studies have shown we are far more likely to suffer from anxiety and/or depression than the general population. For some, seeking professional help is essential and good. For all of us, seeking God's help is of utmost importance.
And God obviously knew that we would struggle with these things. Jesus' well known words on worry and trusting God's provision tell us that millennia before our next PCS or our husband's upcoming deployment were on our minds, God knew where our thoughts would go.
Especially in military life, the future is often on our minds because we spend so much time preparing for it. We've got to take those pre-deployment family photos, start house hunting for our next assignment, figure out where the kids will go to school, and plan for the weeks of short trips that will change the rhythm of our days. As military spouses, planning is kind of our job. We have to get our families from point A to point B in time and space, so that our service members can focus on the stressful work that's already before them. In other ways, all of the planning can be our coping mechanism for facing continuous change and instability.
It is an amazing talent to orchestrate such a complex lifestyle. But sometimes our planning and forward thinking consume us so much that we forget entirely about the present moment. Planning climbs a mountain and topples into worry, and that's where we falter. Worry can quickly become an avalanche that wipes us out with anxiety.
But God doesn't want us to live that way, just as much as He doesn't want us to miss out on present blessings because of past ones. Instead, He wants to be the safe place we can lay our anxieties down and trust that He will orchestrate them in the best way possible.
"Humble yourselves, therefore, under the mighty hand of God so that at the proper time he may exalt you, casting all your anxieties on him, because he cares for you. Be sober-minded. Be watchful. Your adversary the devil prowls around like a roaring lion, seeking someone to devour. " (1 Peter 5:6-8 ESV).
God cares for us. He knows our hearts and our thoughts and He longs to heal our suffering. And He wants to protect us from the enemy who is prowling around, waiting to get his foot in the door through our anxieties. He wants to keep us safe from the lion who, once inside, hopes to devour us alive.
So how do we cast our anxieties on God? John Piper helped clarify the verse above by pointing out that the word for "casting" in the original language is only used one other time in the New Testament. It appears in the description of the disciples "casting" their clothing and blankets over the back of the donkey that Jesus rode into Jerusalem.
With that visual, we see that God literally wants us to lay our worries on Him to carry for us. We may be aware of the worries and thoughts that we lay on Him, but we should allow Him to carry the burden of working them out and trust that He will. But God doesn't just give us a loving call to place our anxieties on Him. He also commands us not to be anxious.
"Do not be anxious about anything, but in everything by prayer and supplication with thanksgiving let your requests be made known to God" (Philippians 4:6 ESV).
We get both a gentle prompting to give up our anxieties and a firm command — but why? The command reveals something important about our anxieties. They dishonor God. They can reveal our lack of trust in Him and our secret belief that He isn't big enough or perhaps good enough to take care of tomorrow. In that light, anxiety interferes with our relationship with Him and must be dealt with. Thankfully, He also gives us a formula for approaching anxiety with this command, and it starts with prayer and supplication.
We can cast our anxieties on Him by bringing them to Him in prayer and telling Him our requests. He will carry the burden for us, but we must be humble enough to hand it over. To tell Him what we're struggling with and invite Him into the unknowns that cloud our hearts. When we truly cast our worries on Him and trust His faithfulness, we experience the peace and joy that are possible when we aren't weighted with worry.
This week, what anxieties can you lay on God and invite His sovereignty into? Be sure to check out this week's challenge to fully complete this lesson.
Next week, we'll dive into the other half of the formula in Philippians 4:6 — thanksgiving!
* A note to spouses struggling with serious mental health issues: we fully support seeking professional help with these issues. We do think that spiritual efforts on a personal level are essential, but in no way are we discouraging or disparaging professional resources when the situation requires it. Sometimes facing the darkness of anxiety and depression requires more help, and we fully support those who take advantage of the resources God has made available to us to face them.
Want to get our devotionals right in your inbox so that you never miss a week? Subscribe here! 
Questions:
What are the things you worry about most often? What specifically do you fear about that thing or those circumstances?
What does God say about the kinds of things you usually worry about? Do your fears/worries/anxieties reflect His truth for you?
What truth are you struggling to fully believe about God? Have you prayed that God would reveal His truth to you in this area?
Challenge:
This week, you may struggle to cast your anxieties on God, and your struggle may reveal an area where you aren't trusting Him. Try to tune into those feelings and to identify areas where you might be struggling. Then, look for scripture that tells you the truth about God's character. For example, let's say I'm worried about little things in my days, but I hesitate to bring them to God because ...well, isn't He too busy for the little things?! This hesitation shows that I am not trusting just how much He cares for me. In this case, maybe I should ruminate over Matthew 6:25-34. Or perhaps I might go back and read the story of God providing manna to the Israelites in the desert. Use the concordance to find verses related to specific words that come to mind that describe what you're struggling with.