Read last week's devotional, here.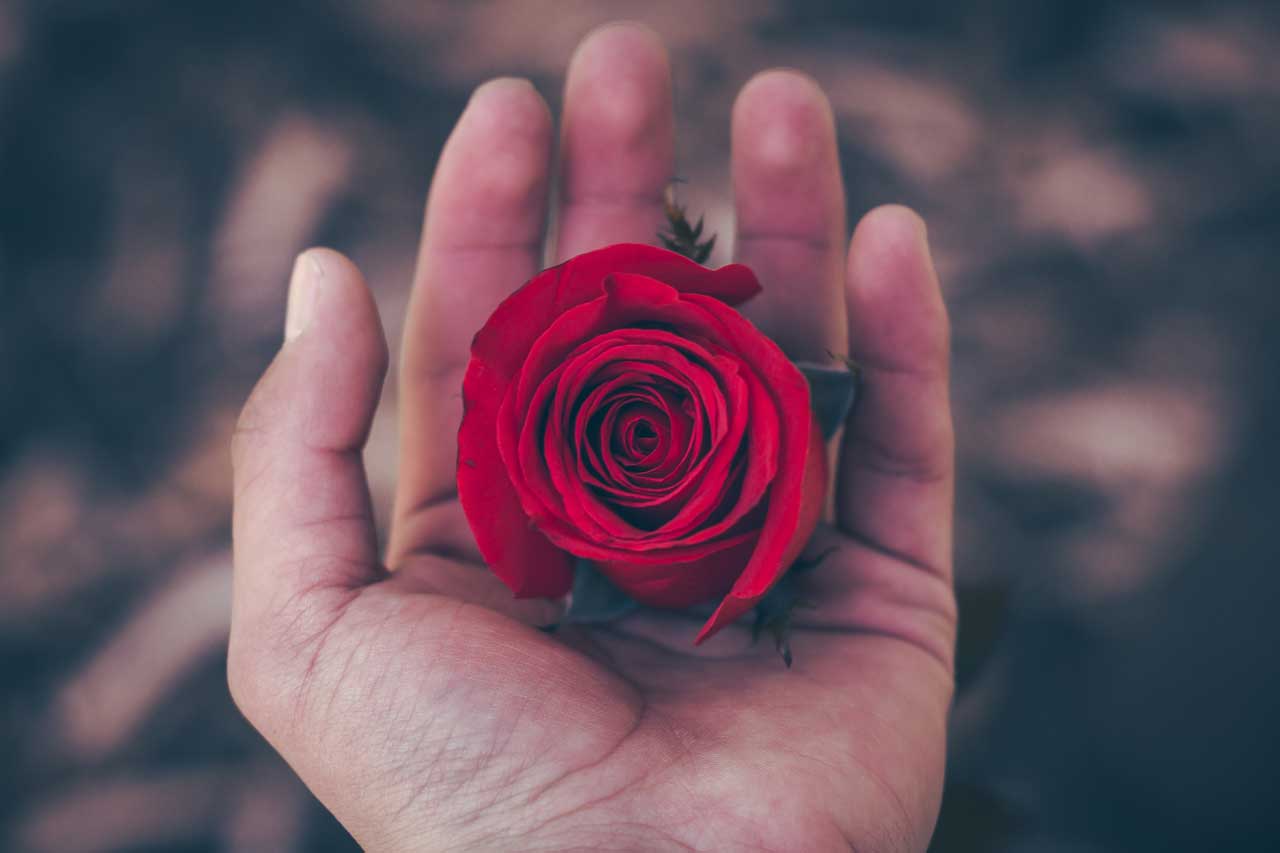 "I am the true vine, and my Father is the vinedresser. Every branch in me that does not bear fruit he takes away, and every branch that does bear fruit he prunes, that it may bear more fruit. Already you are clean because of the word that I have spoken to you. Abide in me, and I in you. As the branch cannot bear fruit by itself, unless it abides in the vine, neither can you, unless you abide in me. I am the vine; you are the branches. Whoever abides in me and I in him, he it is that bears much fruit, for apart from me you can do nothing. If anyone does not abide in me he is thrown away like a branch and withers; and the branches are gathered, thrown into the fire, and burned. If you abide in me, and my words abide in you, ask whatever you wish, and it will be done for you. By this my Father is glorified, that you bear much fruit and so prove to be my disciples. As the Father has loved me, so have I loved you. Abide in my love. If you keep my commandments, you will abide in my love, just as I have kept my Father's commandments and abide in his love. These things I have spoken to you, that my joy may be in you, and that your joy may be full." ~John 15:1-11 ESV
Often, teachings about these verses focus on cutting away the branches that do not bear fruit. We focus on the sin and old habits that must be thrown into the fire so that we can bear fruit in God. And indeed, this concept of ridding ourselves of sin that distances us from God is essential to experiencing the joy that Christ talks about giving us in verse 11.
But when that's all we focus on, we miss another deep and profound key to our joy: pruning.
When I think of pruning, I think of watching my mom prune the rose bushes around her house. The pieces of the bushes she cuts off are, of course, the faded blooms. The flowers were once the very fruit God wanted the bushes to bear. They weren't bad things that needed to be thrown into fire. They were once beautiful, full, and vibrant. But in time, their beauty served its purpose in attracting pollinators and giving us a feast for our eyes. And for the rose bushes to continue thriving, something that was once special and beautiful must be cut away.
And so it is when God prunes us.
Joy awaits us when we're obedient in letting go.
Click To Tweet
Sometimes things that were fruitful and joyful in our lives must be cut away so that we continue to bear fruit in Christ — so that our joy can be truly full. But the key to being pruned is to let go of those faded blooms when God brings the pruning sheers round. Unlike a rose bush, we are often tempted to gather up our blooms from the ground and carry them close to our hearts. But joy awaits us when we're obedient in letting go.
That is so much easier said than done. After all, the fruit we bear in our lives is fulfilling and joyful. Letting it go when its time has passed feels hard and wrong and sad.
Any military spouse who has ever said goodbye to sweet friends, left a loving community, moved far from her family, moved into a new stage in her life, or embarked on a deployment knows how hard it can be to let go. (And yes, I know that's all of us!) So often, the homes and relationships we build bear so much fruit and so much joy in our lives that when it's time to be pruned and move on to the next place/thing/community, we struggle to find joy in the new place we land. We wonder how there can be joy or peace in the new "normal." We get caught up in remembering the momentary joy of old fruits, rather than remembering that the key to lasting joy is in this goal: "By this my Father is glorified, that you bear much fruit and so prove to be my disciples."
There is joy in the fruit we bear, but our joy isn't the point — the point is to glorify God. And in this passage, Jesus commands us to trust Him when He tells us that our fullest joy lies in resting in the Gardener's hands. He commands us to abide in Him. To remain. To "endure without yielding," as Merriam Webster puts it.
As we allow God to prune us, the formula for joy lies in this call to abide. We abide when we are obedient to His commandments (John 15:10). When we trust in His love and goodness (John 15:9). When we turn to Him in prayer and ask for His help (John 15:7). When we accept that apart from Him there is no fruit or true joy (John 15:4).
Allowing God to prune us doesn't mean that we don't appreciate the things we're releasing. And when it comes to relationships, it doesn't mean that we are cutting ties with our dear friends from our last assignment. It means that we aren't looking back with so much longing that we can't enjoy our present. It means being present, embracing the new "normal," and trusting God. It means trusting that as we release our old joys, new fruit will bear new joy, and asking for God's help and strength to pursue it.
What is God pruning in your life? What new joys and fruits for His glory await when you finally let Him trim your blooms?
Want to get our devotionals right in your inbox so that you never miss a week? Subscribe here! 
Questions:
What things, even though they may be good, are you continuing to hold on to? How can holding onto things that God has asked us to let go of (even circumstantially!) be detrimental to our walk with the Lord?
What does this passage teach us about the Vinedresser and how we can trust Him to produce fruit in our lives? What does it teach us about His investment in us?
What does abiding look like practically in your life? How can you stay better connected to the only vine that gives life and fruit?
Challenge:
Sometimes letting go of things is difficult because we feel that in doing so we are saying that they weren't special to us. Write a letter to the thing, activity, place, or person with whom your relationship must change in order for you to move forward. Explain the joy you found in that place or relationship, and how you will remain connected moving forward, but also how your thinking and actions must change. For example, if you have left a dear friend behind at another duty station, and you spend so much time focused on the loss of that companionship that you are unable to find joy in your new home, it might be time to acknowledge the joy of that friendship and plan a way to stay in contact, but also make a decision to focus on the potential friendships in your present.