Read last week's devotional, here.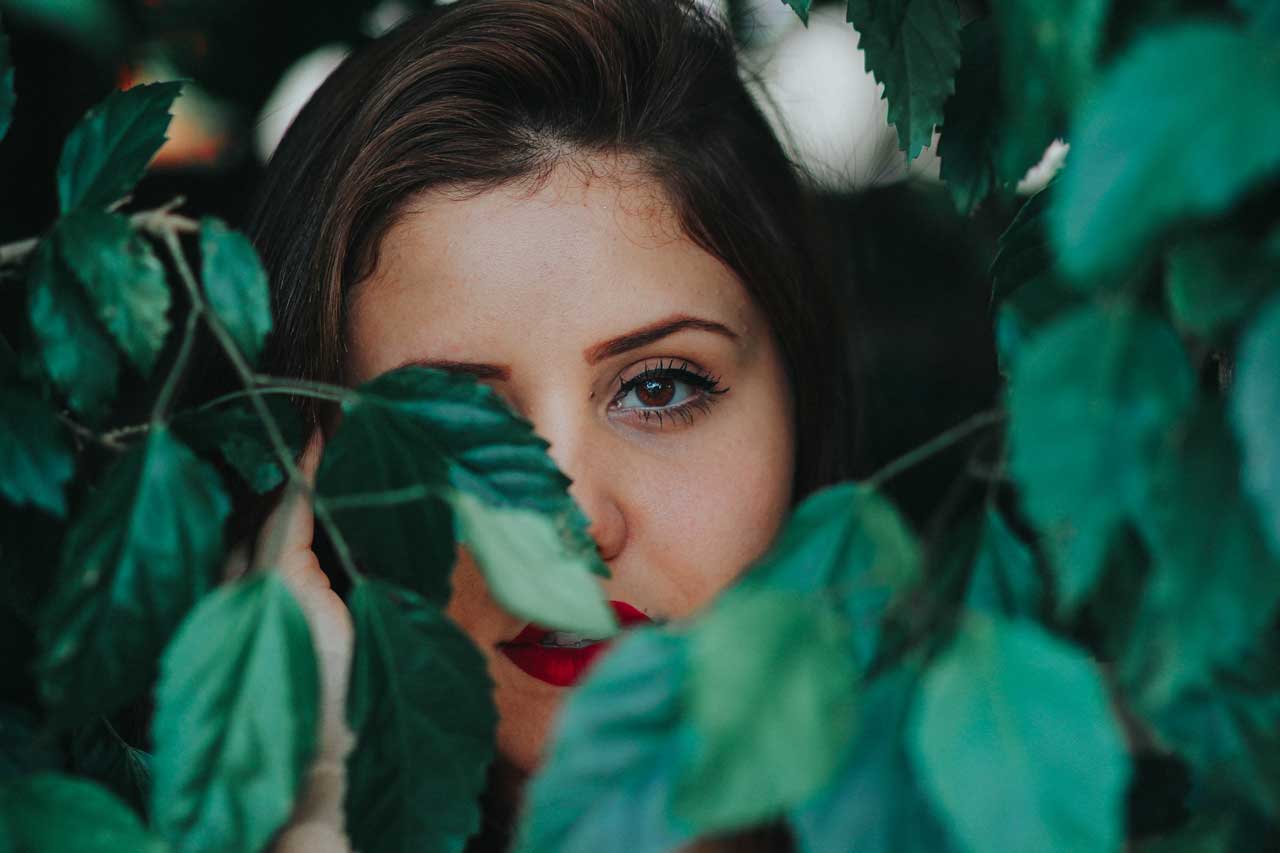 Hopefully, by this week you've begun to detox from worldly guilt. As you've held your guilt up to God and asked Him, "What do you want from me?" you've hopefully found freedom from our culture's impossible and meaningless standards.
We all live in murky water where worldly guilt clouds our vision and sucks us under. When you can finally see your guilt clearly, it might feel like coming up for air for the first time in a long time. The bright light can be disorienting. You can see everything clearly, but now what? How do you learn to swim?
Old Habits Die Hard
In ancient Israel, when a woman menstruated, she was considered unclean. She had to be separated from others, she couldn't be touched (without that person becoming unclean), and she couldn't even touch things others touched without making them unclean. If she contaminated anyone, they had to undergo cleansing rituals according to the kind of contact they had with her. And those rituals were very inconvenient and time consuming.
Imagine the shame. Imagine how disgusting you would feel about a bodily process that already feels inconvenient, uncomfortable, and unpleasant, if you too became untouchable during your period. Then, imagine that you had a period that lasted for 12 years straight. 
"And there was a woman who had had a discharge of blood for 12 years, and though she had spent all her living on physicians, she could not be healed by anyone. She came up behind him and touched the fringe of his garment, and immediately her discharge of blood ceased. And Jesus said, 'Who was it that touched me?' When all denied it, Peter said, 'Master, the crowds surround you and are pressing in on you!' But Jesus said, 'Someone touched me, for I perceive that power has gone out from me.' And when the woman saw that she was not hidden, she came trembling, and falling down before him declared in the presence of all the people why she had touched him, and how she had been immediately healed. And he said to her, 'Daughter, your faith has made you well; go in peace'" (Luke 8:43-48 ESV). 
She had been isolated and unclean for 12 years. She had spent her life and money seeking worldly healing, but with one touch of Jesus' robe and faith in His power, her torment ended.
Jesus Wants You in His Story
Often the condemnation and shame we feel from false guilt has a similar effect on us. We do everything we can to fix ourselves but fail (because we can never please the world), and over time, we resort to hiding ourselves. We grow fearful of revealing ourselves, even to God. We are afraid to own our holy guilt, even when we believe in His power to heal us. Like this woman who hoped to receive her healing without being seen, our desire to hide becomes a bad habit we can't even shake when we approach our Savior. 
But your first stroke on the surface of this ocean must sink the lie that Jesus can't or won't save you if He knows that it's you He's saving.
You are exactly the person He came to save. He heals. He loves. He sees you and your sin, and still, even when you can't imagine it's possible, He wants you to be a part of His story. If the woman had been healed just by touching the fringe of Jesus' robe, but had been able to do so secretively, God couldn't have used her story. Her life's struggle only inhabits a few lines of the Bible, but its impact has spanned centuries. He wasn't ashamed of her when she told her story to the crowd. He didn't look at her in disgust like the rest of society. 
Instead, He called her "daughter." 
That's how He sees you, too. Not with the unforgiving and relentless pressure that the world sees you, but with a loving desire to rescue you. Now that you can decipher the guilt that is meant to help you grow, you have to take it to the One who can help you overcome it. And when you do, go confidently as His beloved daughter. 
"Since then we have a great high priest who has passed through the heavens, Jesus, the Son of God, let us hold fast our confession. For we do not have a high priest who is unable to sympathize with our weaknesses, but one who in every respect has been tempted as we are, yet without sin. Let us then with confidence draw near to the throne of grace, that we may receive mercy and find grace to help in time of need" (Hebrews 4:14-16 ESV). 
The chains of false guilt no longer bind you. Striving for righteousness is an uphill battle, but it's not up to you to do it alone. 
Want to get our devotionals right in your inbox so that you never miss a week? Subscribe here! 
Questions:
What sins/things are you hiding from God? Why? What does this reveal about who you believe Jesus is?
 
How do you "hide" when you sin or what do you hide behind?
 
Think of this woman's plight — in what ways do you secretly carry around shame, allowing it to isolate you from God and others? What things have you struggled with for so long that they now seem to define you? What is keeping you from fully surrendering to Jesus?
 
How do you think this woman expected Jesus to respond when she desperately reached out to Him? What does His response reveal about His concern for her? How can His response toward her encourage you in seeking healing and forgiveness from the Savior Himself for your own life?
What standards does the Bible set for this area of your life? How does focusing on biblical standards change the guilt you feel?
Challenge:
Read imaginatively through Luke 8:43-48. Put yourself in the woman's place. How would you have felt living for 12 years in social isolation? What lies would you have believed about yourself and your worth? What would even be worth living for? Then imagine her encounter with Jesus. What propelled her to touch him? What did she feel when He called her out? What would her life look like after encountering Jesus in such a loving and powerful way? As you read through the different variations of the story from different books of the Bible, what more can you learn from her story?