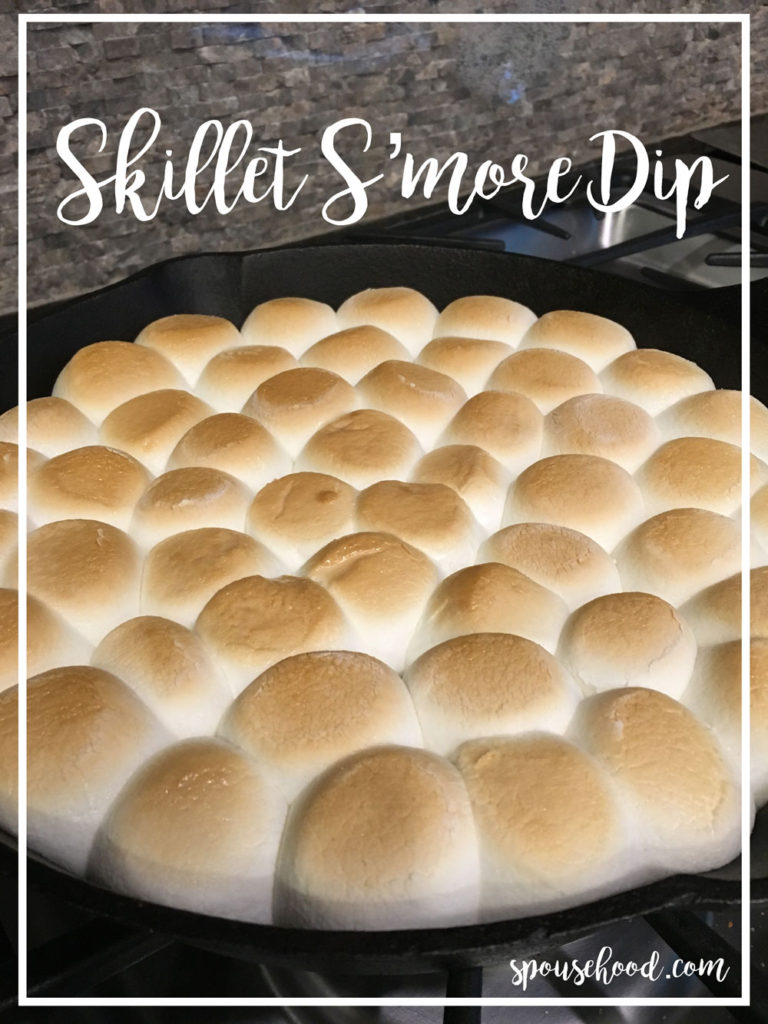 We all know that fall is a great time for pumpkin patch visiting, being thankful for things, and breaking out sweaters as soon as temperatures drop, but you know what else it's good for? It's good for gatherings, that's what. Between the holidays and football, there are reasons to have people over every weekend. So, here's a super easy recipe for your next get-together.
Prep: 10 minutes
Cook Time: 10 – 15 minutes
Ingredients:
2 – 3 cups semi-sweet chocolate chips
2/3 cup finely chopped pistachios
1 Bag Jet Puffed Marshmallows
Graham Crackers (or any other dipper you can think of!)
Directions:
Preheat your oven to 350 degrees Fahrenheit.
Layer chocolate chips evenly in the bottom of a cast iron skillet.
Sprinkle finely chopped pistachios evenly across the top of the chocolate chips.
Place marshmallows 1/4 inch apart, evenly distributing them around the skillet (they will expand as they toast in the oven.
Place the skillet in the oven on a middle-level rack, and bake for 10 – 15 minutes, or until golden brown.
Serve with graham crackers or any other fun dipper you can think of!
What would you dip in this yummy treat?