Fixer Upper
, with few options to apply the style. But innovations in temporary home renovation options, plus a few unique pieces of furniture and décor, can change all of that for the military spouse who desperately longs for that farmhouse chic look.
1) Shiplap
There are few things Joanna Gaines loves more than shiplap, but nailing wood across an entire wall in any rental is a no-no. Luckily for us, there's Artis Wall! This system allows you to apply a plank feature to any wall and remove it without any nails or damage. The best part? You can re-install it when you move! It's a little pricey, so be sure to check out the 20% off coupon we snagged for you at the end of this article.
If the Artis Wall isn't in your budget, consider using this awesome headboard tutorial to add a shiplap look to your bedroom. You could even expand the dimensions vertically to create a feature piece that is nearly ceiling height. This would allow you to add the texture of shiplap in a completely moveable way. (If you try this, be sure to anchor it to the wall to keep it from falling on anyone.)
2) Subway/Honeycomb Tile
One of the least appealing things about kitchens in rentals and base housing is the lack of a backsplash. Smart Tiles has created the most realistic faux tile application on the market. Better yet, all you need to do to remove it (without damaging a thing) is a hair dryer and some time. The Metro Blanco and Hexago styles look like they came straight from an episode of HGTV's hit show.
3) Add Industrial Touches
Joanna Gaines effortlessly combines clean lines, antique/vintage elements, and industrial pieces to create her unique look. Adding corkscrew barstools or bookshelves that have both metal and wooden elements are great ways to add industrial touches to your space. There are even a number of great DIYs out there to build these pieces yourself and save some cash.
4) Books, Baskets & Something Country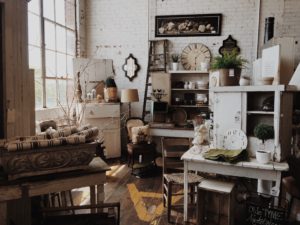 Find a local antique shop and stock up on books and unique pieces. Joanna has incorporated everything from antique classroom maps to old balancing scales in her designs. So, look for a piece that inspires you in some way, and take it home! Be sure to grab plenty of baskets to place on open shelving for neat storage, too.
Want to get a discount on an Artis Wall? Use the coupon code we snagged for you to get these prices:
2" Original (Mix of Greys and Browns) – 

$13.95/sq ft 

$11.16/sq ft
2" Premium Brown – 

$19.45/sq ft

   $15.56/sq ft
2" Premium Grey – 

$19.45/sq ft

   $15.56/sq ft
5" Natural – 

$11.45/sq ft

   $9.16/sq ft
5" White Washed – 

$13.95/sq ft

   $11.16/sq ft
2" Stone – 

$16.45/sq ft

   $13.16/sq ft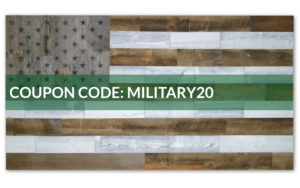 With over 2 million Facebook followers, Joanna Gaines is clearly a home decorating phenomenon. But if you rent your home, you're often stuck longingly watching the hit HGTV show