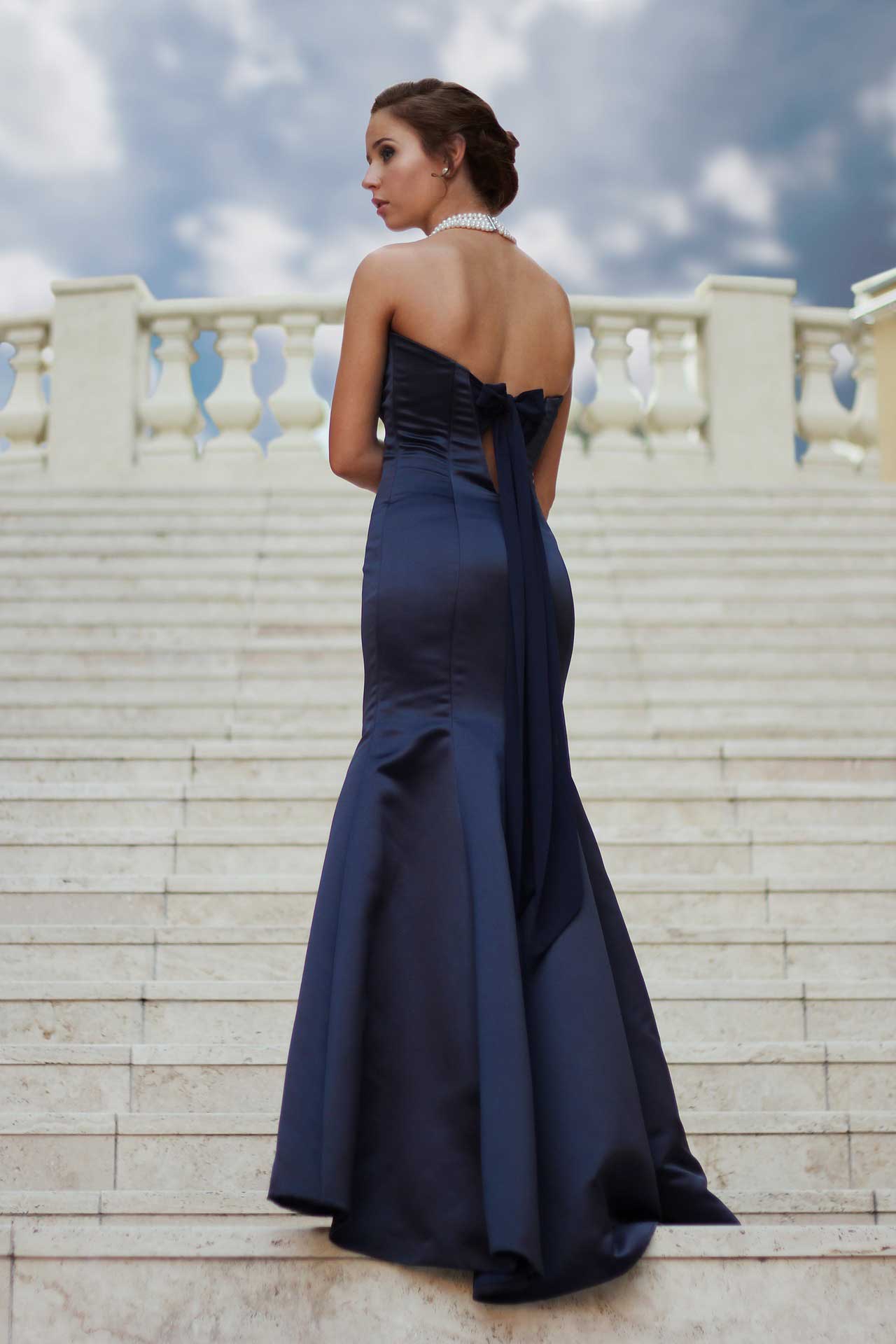 So you've read the articles about what type of dress you should wear to your upcoming military ball. You know it needs to be knee length or longer, and you know you want to make your man look good in his uniform, but now you need to find one. Oh, and it needs to not break the budget! Of course if you have the time and freedom to shop, thrift stores and outlets (like Nordstrom Rack and Neiman Marcus Last Call) are worth a look.
But the reality is often that you don't want a baby on your hip while shopping for a formal gown, you hate shopping, or you're just too darn busy to go into store after store! And in the age of online shopping, shouldn't you be able to find one online? We think so! So, where can you find something that's well made, won't take a month to ship from China, and is still affordable? Here are our favorite places to shop:
Sometimes it's hard to trust a new online shop, but we can attest to the reasonable quality and easy (and FREE) returns at this one. One of the best advantages of this shop is that for each dress you also get the size details of the model in the picture. Knowing how tall the model is and what size she's wearing really helps you picture how it will fit differently for you. Full-length gowns cost between $50-$100 on average at this site, and there are often free shipping deals to keep costs down (plus there are no hidden restocking fees).
If you want to feel especially glam for the ball, but definitely can't afford a designer dress, consider Rent the Runway. It may feel weird renting clothes, but you'll essentially spend the same amount per wear as if you bought a brand new dress elsewhere, but you'll get something of higher quality. There are plenty of options in the $30-$100 range, but also be aware that you'll pay $5 in insurance for the dress, plus $9.95 in shipping. On the plus side, you can order a back-up size for free! Again, this site is great about letting you know if the dress runs small or large, giving you the best chance for a great fit. You can also order a "back-up style" for $32.95, so if you have a friend who wants to order, too, you could place your orders together to save some money.
While a trip to your local TJ's may be hit-or-miss at best when it comes to formal wear, they have a surprisingly wide selection online, with options as low as $30! You get the peace of mind of a store you know and love, but you can try dresses on in the comfort of your own home after the kids go to bed. Plus you can always return in-store to avoid losing money on shipping costs.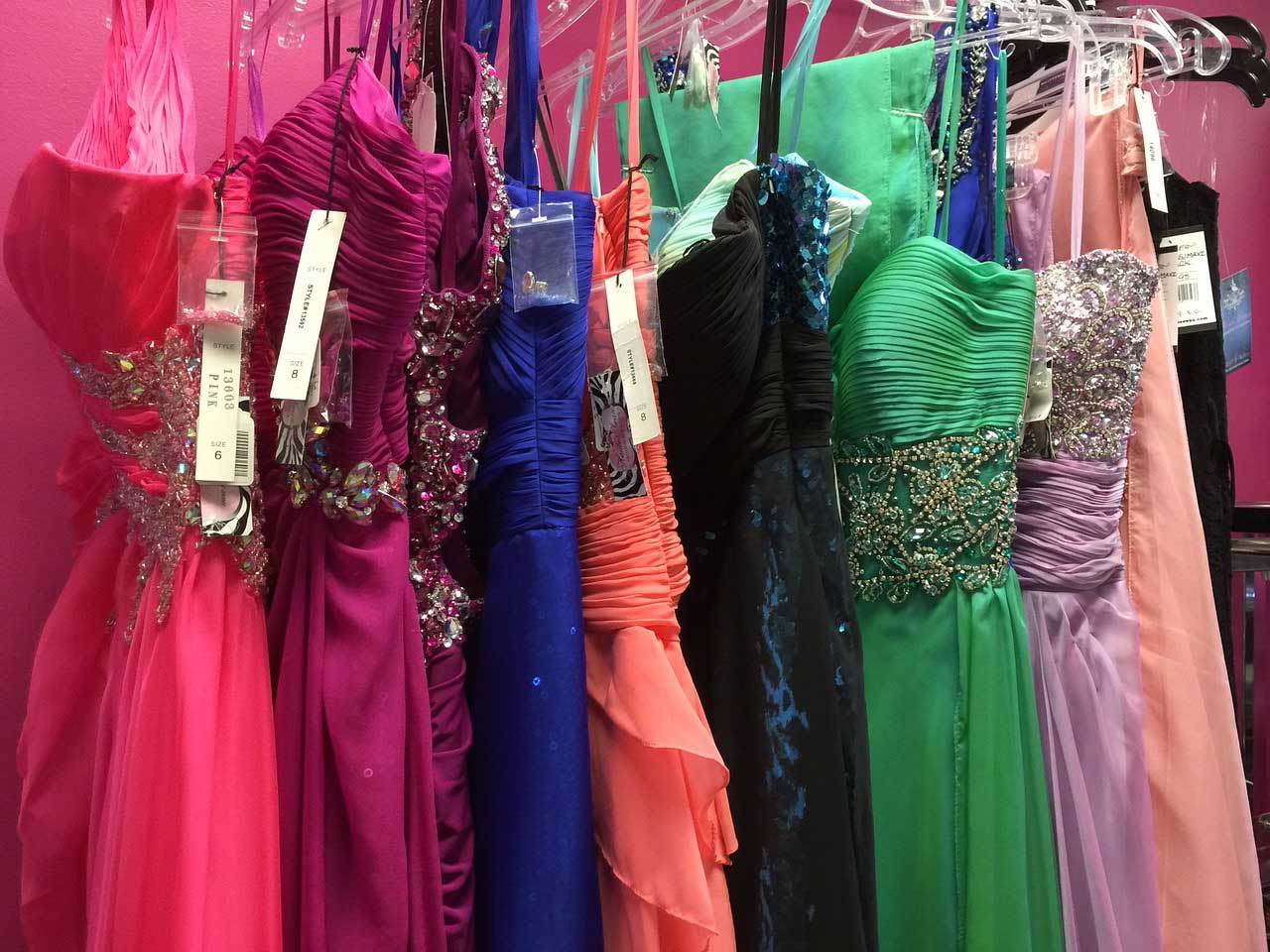 Department Stores
Okay, I know what you're thinking, and yes I'm still talking about online shopping. The beauty of shopping a department store website is that you can quickly and easily navigate to the clearance section or sort your results from low to high pricing. Don't tempt yourself by looking before you've set your sort settings! You'll be surprised what you can find from traditional stores like Dillard's and Macy's as they struggle to keep up with other online retail options. You may also want to take a peek at the websites for the outlet versions of more upscale department stores mentioned above. And again, the option to return in-store can save you from wasting $5-$10 in return shipping on each dress that doesn't work.
Quick Tip: Not sure about dress style? Choose one with a fitted bust that flows into an A-line. It flatters everyone! #militaryball
Click To Tweet
Quick Tips for Online Shopping Success:
Get your bust, waist, and hip measurements done or do them yourself; then, pay close attention to the sizing details on any given site, so you order the right size the first time.

If you really want to try a different website, but you aren't sure about its quality, be sure to look at the shipping information (often found at the bottom of the site with the return policy). If it takes weeks to ship an order, it's probably coming from China, which may (but doesn't always) mean that the quality will be subpar. Be careful with these sites because their products don't always match their pictures and making returns may be next to impossible (or too costly to be worth it).

If you aren't sure what dress styles will look good on your body shape, choose a dress with a fitted bust and natural waist that flows into an A-line on the bottom. This shape flatters just about everyone!

If you take a risk with the dress you order, order a back-up or two from somewhere where returns are easy and free. Then, if the dress works, you can take the safe choices back ASAP because you're going to look fab for this military ball ... or you have some fallbacks if it doesn't work out.
Choose a color that is complimentary to your husband's uniform, rather than the same or similar, just in case colors appear differently online.
Relax! You're beautiful and you're going to look absolutely fabulous for this ball!!!