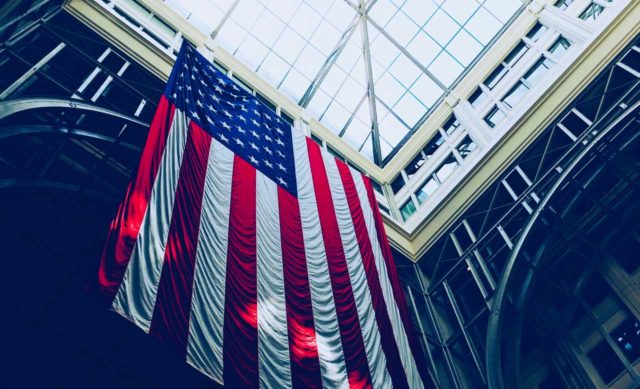 Every new year brings a number of changes to military life. That's simply the nature of government employment, as each new year brings a new budget. So,we decided to give you a quick read up on all the changes that might be headed your way, a la theSkimm's style!
The question you ask when your husband says he might be going on a training trip: When?
As in, when will the defense budget that controls the future of military members' pay become finalized? While Congress approved the budget and the President signed it into law in December, defense spending still depends on Congress approving the US budget. They'll start duking things out for bigger picture spending today. If they can't come to terms by January 22 or pass a continuing resolution, the government will shutdown … which means everything below will be on hold.
To switch or not to switch? That is the question.
In 2018, the military is rolling out the Blended Retirement System (BRS, as they say), after many months of trying to help everyone understand just what it means. Essentially, the in the new system, the government contributes to a retirement account every month (a minimum of 1%, plus matching your contributions up to 5%), while still giving anyone who hits 20 years a reduced pension.
Everyone who joins the military after January 1st is automatically enrolled in the new system. However, service members who have been in for less than 12 years have the choice to join or remain under the old, pension-only system.
The decision really comes down to how likely it is that your service member will stay in for 20 years. If the answer is "no" or "probably not" or "we want to keep our options open," the new system is a great option because after a couple of years you'd walk away from the military with a retirement account and if you stay, there's still a pension (though it's less than it used to be) at the end of 20 years.
If your family opts into the blended system, you really need to commit to putting as close to 5% of your service member's base pay into the Thrift Savings Plan (TSP) as possible. While the 1% automatic contribution is nice, this system is most beneficial when you contribute to the account as well to get the government's matching contribution, which is essentially free money to you! Worried about that contribution cutting into your budget? Start strategizing ways to put more and more away.
The first word that comes to mind whenever you have to deal with TRICARE — *Ugh*
There will be new fees (ranging from $10 to $28) for any prescriptions that dependents and retirees receive at retail pharmacies or through ExpressScripts. Prescriptions you get at a military pharmacy will remain free, though. The plus side is that Congress intends to use the savings from these new fees to help surviving spouses who qualify for both the Survivors Benefit Plan and Dependent and Indemnity Compensation.
For mobilized reservists, the Defense Bill also creates pre-mobilization and transitional healthcare benefits which were previously missing. However, monthly premiums and fees will increase for those on TRICARE Reservist Select and TRICARE Retired Reserve.
Three little letters just got easier to say: PCS
The Military Family Stability Act will allow qualifying families a window of 180 Days before or after their service members' report date to PCS. There may be many reasons not to move at the exact same time as your service member. Previously, if the housing allowance where your service member was located was less than where your family needed to live, you were stuck in a tight spot. With this program if you move early, your housing allowance will change to the rate of your next assignment, while if you stay behind, it will stay the same until you move. Your service member may also be permitted lodging at their current base. Find out who qualifies and more here.
For spouses whose careers require state licensing or who must pay for new certification after a move, there's also now a $500 rebate you can apply for through the DOD to offset costs! Yes!
When you find a dollar on the ground.
Whoop whoop! Troops are getting a 2.4% base pay raise. You may also see a bigger take-home paycheck thanks the latest tax reforms — check them out here.
What to say when you find your kid's stash of Christmas candy under her bed.
That's sneaky. Okay, okay, the government has been transparent about their plans to lower the percentage of costs that housing allowances cover. They plan on gradually reducing how much of average living expenses they cover in each area from 99% to 95% by 2019. In 2018, some areas may see the approved housing allowance increase of 0.7%, but overall the coverage of local cost of living will drop to 96%, leaving troops to cover 4% of their estimated housing expenses. Don't panic just yet, though. If you are already living somewhere and your housing allowance drops, you'll be grandfathered into your previous rate. Have more questions about how BAH works? Check out this awesome infographic.