This article is part of our free Deployment Devotionals Series. To receive the full series, subscribe by clicking below!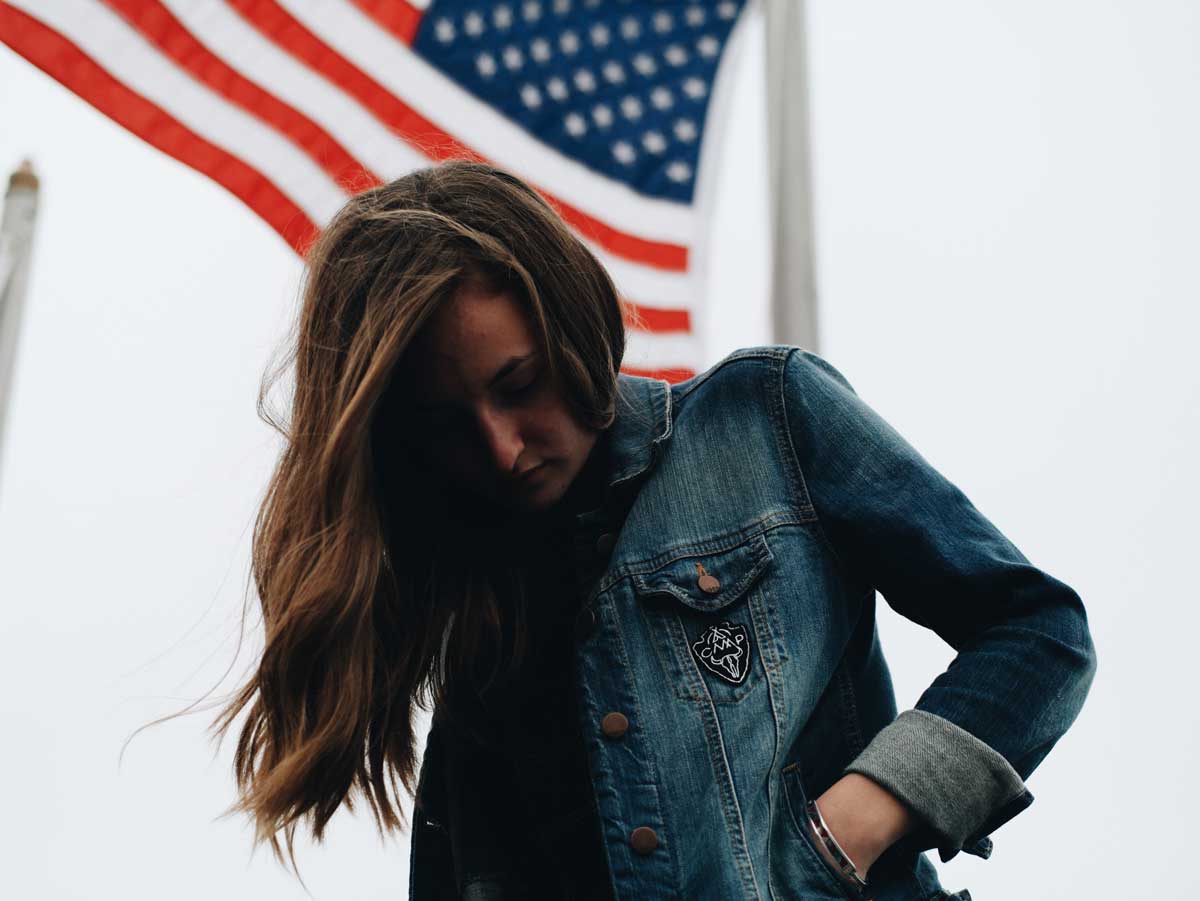 So, you're barreling toward a deployment. Maybe you found out six months in advance, or maybe it was just a few weeks ago, but either way, the preparations have begun.
Soon you'll be gathering all those desert-colored clothes and other supplies from the dreaded packing list. Your husband might even complain that he never even uses some of those things — but it's better to be over-prepared, right? You're already starting to pay attention to care package ideas on Pinterest, and every moment with your spouse seems just a little more precious than the last.
It's coming. And in a way, we all signed up for these moments, but that never makes them easier. We send our husbands off to war, and we remain on the home front to fight a war of our own. It is a war for our marriages, our children, and our daily lives (because we all know that sometimes just going through the motions is a battle). Most importantly, it is a war for our hearts.
Perhaps the most dangerous thing about this home front "war" is that our greatest enemy is not one we can see. He is an enemy who lies in the danger of isolation, frustration, hopelessness, and fear. When we are left to "do life" alone, no matter how many friends are around us, we face these dangers at some point or another.
The feeling of isolation is one of Satan's favorite weapons against us. Consider that Satan chose to tempt Jesus while He was fasting in the desert, rather than when he was comfortable among His disciples, eating a hearty meal. He chose to tempt Jesus when He was alone and weak (Matthew 4:1-11, ESV). As a woman who's endured the deployment struggle myself, it's hard to say this to you at a time when you may already feel overwhelmed, but you are about to face a war for your spirit, on top of everything else, just as Jesus did.
The good news is that, just as Jesus clung to his Father all the more in his trials, we serve a God who redeems our weaknesses and trials, not only for our good, but also for His ultimate glory. We serve a God who ensures that even when the comforts of companionship and help are gone, we never truly walk alone (no matter how much Satan wants us to feel that way). We serve a God who has not only equipped us with armor for our battles, but who never ceases to take to the battlefield Himself as He fights for our hearts.
As you go into this week, start looking for the ways that God shows up for you. Maybe it'll be something little, like getting a front-row parking spot after a really frustrating day. Maybe it'll be something emotional, like a gentle word from your most difficult child. Maybe it'll be some miracle you've been awaiting for years. Who knows?! But no matter how big or small, start letting it sink in that you are not walking into this season alone. Start letting yourself become aware of God's presence.
As we walk into this war on the home front, let's start by crippling one of Satan's favorite tools. Let's get rid of the lie of aloneness.
In the coming weeks, we'll start by putting on the armor that God has given us for these circumstances and then we'll walk into the battles that deployments bring ready to become conquerors through Christ, in whom we can do all things (Philippians 4:13, ESV).
Prayer:
God, I have so many emotions right now, preparing for my spouse's deployment. I thank you that you know each one of them and that you are in control of this situation and everything I will face in coming months. I praise you for sending Jesus to demonstrate to us that you are so concerned with being near us that he would leave heaven to dwell among us and demonstrate how we can draw closer to you. Help me cling to the truth of your presence in this lonely time. Help me see you in new ways, and give me strength to press into you, Jesus. Amen.
Challenge:
Start an "I spy" journal — challenge yourself to capture moments each day when you see God moving, even in small ways! Write down what He is teaching you through those moments.
Questions:
How have I seen God moving in hardship? How might I see him moving through the hardship ahead of me? How do I know God is really with me?
What is God teaching me through this season that I can "reinvest" in a different season of life?
How is Jesus' example in the desert (while being tempted) a template for my faith in weakness and isolation? What did Jesus do to thwart Satan? (See Matthew Chapter 4.)
How am I aware of God's presence? What tools has He given us to know He is with us?
Daily Scriptures:
(Follow us on Facebook, Instagram, or Twitter to see your daily verses right in your newsfeed!)
Monday: Matthew 4:1-11
Tuesday: Ephesians 6:10 – 20, Psalm 139:7 – 12
Wednesday: 2 Corinthians 10: 3 – 5, Zephaniah 3:17
Thursday: Joshua 1:9, John 10:11 – 16
Friday: Romans 8:31 – 39
Saturday:  Philippians 4:13