Read last week's devotional, here.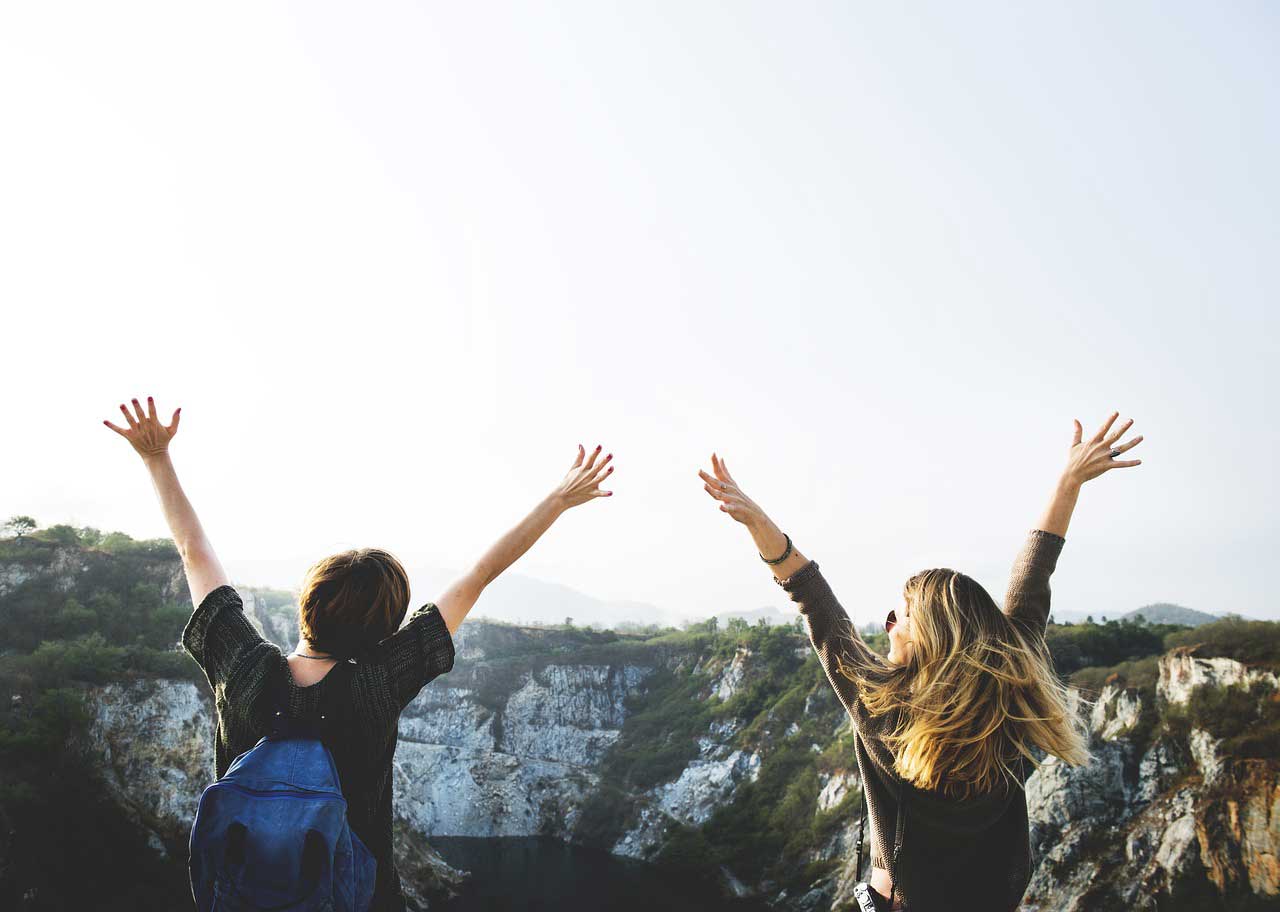 It would be easy to look at military life through a negative lens. No matter how many years of military life I live, I am always surprised by the new strains and struggles it brings to me. No two deployments or TDYs are the same. No two assignments are the same. No two of anything in this lifestyle are the same!
Recent studies have revealed that military spouses are more prone to anxiety and depression than the general population, and it's really no surprise. As individuals, we often find ourselves strained to the max by the challenges that come to us through our husbands' careers.
We need look no further than the book of Job to see that Satan seeks to destroy our relationship with God by straining our emotions in every possible way. Job faced grief, financial strain, betrayal, loneliness, and more as Satan sought to prove that he wasn't really righteous. The emotional strains on our faith that come through military life can bring us closer to God than ever, but there is a very real enemy shooting arrows of discouragement toward our hearts (Ephesians 6:16). And he's pulling for us to turn away from God.
In His perfect design, He choses to use us to deliver encouragement, which means that as a community, we cannot consider too lightly how much we need one another.
"And let us consider how to stir up one another to love and good works, not neglecting to meet together, as is the habit of some, but encouraging one another, and all the more as you see the Day drawing near" (Hebrews 10:24-25 ESV).
The call for us to continue meeting together isn't always easy in this lifestyle. Sometimes, making friends is hard. Sometimes, you're so consumed with keeping your head above the water that you don't have the energy for a get-together. Sometimes, you're just plain introverted. But God doesn't give us any qualifications here. He doesn't say, gather with others when your schedule allows. There are no "outs" when it comes to our need for community because we have a constant need for the encouragement that God delivers through it. In fact, we need this command because when we begin to lose the battle for courage, depression and anxiety tempt us toward isolation, just when we need others to push us toward God more than ever.
But if we want to enjoy the encouragement of our community, it is a spirit that we must collectively strive to maintain and cultivate. That means that even as others build us up, we should also seek to build them up. Here are some starting points for encouraging others:
1) It starts with scripture and hope.
Our ultimate hope as Christians is in Christ — in His presence with us now and in eternity with Him in heaven. That should always be at the heart of why we press forward through challenges. One of the ultimate survival sayings is, "You can last 3 weeks without food and 3 days without water, but you won't last 3 seconds without hope." That's true of surviving in every part of life.
When we seek to encourage ourselves and others, God has given us a lifeline to hope through His word. "For whatever was written in former days was written for our instruction, that through endurance and through the encouragement of the scriptures we might have hope" (Romans 15:4 ESV). To be a good encourager, you must consistently return to the wellspring of scriptures, which constantly pour life and truth into our present circumstances.
2) Thoughtful practice.
Whether you are a natural cheerleader or not, the type of encouragement we need to pour into others requires more than a kind word in passing. Encouragement is so important that God asks us to spend our time thinking about how we can deliver it to each other. "And let us consider how to stir up one another to love and good works ..." (Hebrews 10:24 ESV). As we go through our lives, thinking of ways to build each other up in Christ should be at the forefront of our minds. Sometimes this may mean reminding someone of God's truth for them, offering a listening ear, or praying with someone.
3) Words matter.
"Let no corrupting talk come out of your mouths, but only such as is good for building up, as fits the occasion, that it may give grace to those who hear" (Ephesians 4:29). There are numerous verses throughout the Bible about the power of words to impact other people's emotions (especially in Proverbs 10:21, 12:25, 15:1, 15:4, 15:23, 16:24, and 31:26). The words we say, even in the moments or spaces where we think no one is watching, have an impact. Be careful about how you speak to others and what you post online for others to read — be sure you're fulfilling God's call on you to be an encourager, rather than one more negative voice for people to feel discouraged by. Ask yourself: is this promoting my own stance or opinion or is this seeking to promote unity within the body? Is this a reflection of my opinions or am I representing Christ well to a watching world with what I write/say/post?
4) Sometimes, encouragement costs us.
In our churches and in our community of fellow military spouses, encouragement is crucial. Every day is the day God needs you to be an encourager of His people. We need it and our fellow Christians need it so that through it we remain focused on our hope in God, no matter what challenges we face.
Want to get our devotionals right in your inbox so that you never miss a week? Subscribe here! 
Questions:
What negative outlooks keep you from being encouraged or encouraging others?
How can you heal your negativity with the hope of the Gospel?
In what ways do others make you feel the most encouraged? In what situations do you need the most encouragement?
Challenge:
After you consider how and when you need the most encouragement in your life, make a list of ideas for how you can encourage others who are struggling. This might be anything from writing a note to taking someone dinner when they're having a hard time. You might also write down some Bible verses to share with others when they're feeling discouraged. Try to encourage at least one person every day this week.
 Daily Scriptures
Follow us on Facebook, Instagram, or Twitter to see your daily verses right in your newsfeed!
Monday: Romans 15:4, Proverbs 11:25
Tuesday: Hebrews 10:24-25
Wednesday: Ephesians 4:29, Proverbs 10:21, 12:25, 15:1, 15:4, 15:23, 16:24, and 31:26
Thursday: 1 Thessalonians 4:17-18
Friday: 1 Thessalonians 5:14-18, Deuteronomy 3:28
Saturday: Hebrews 10:32-39