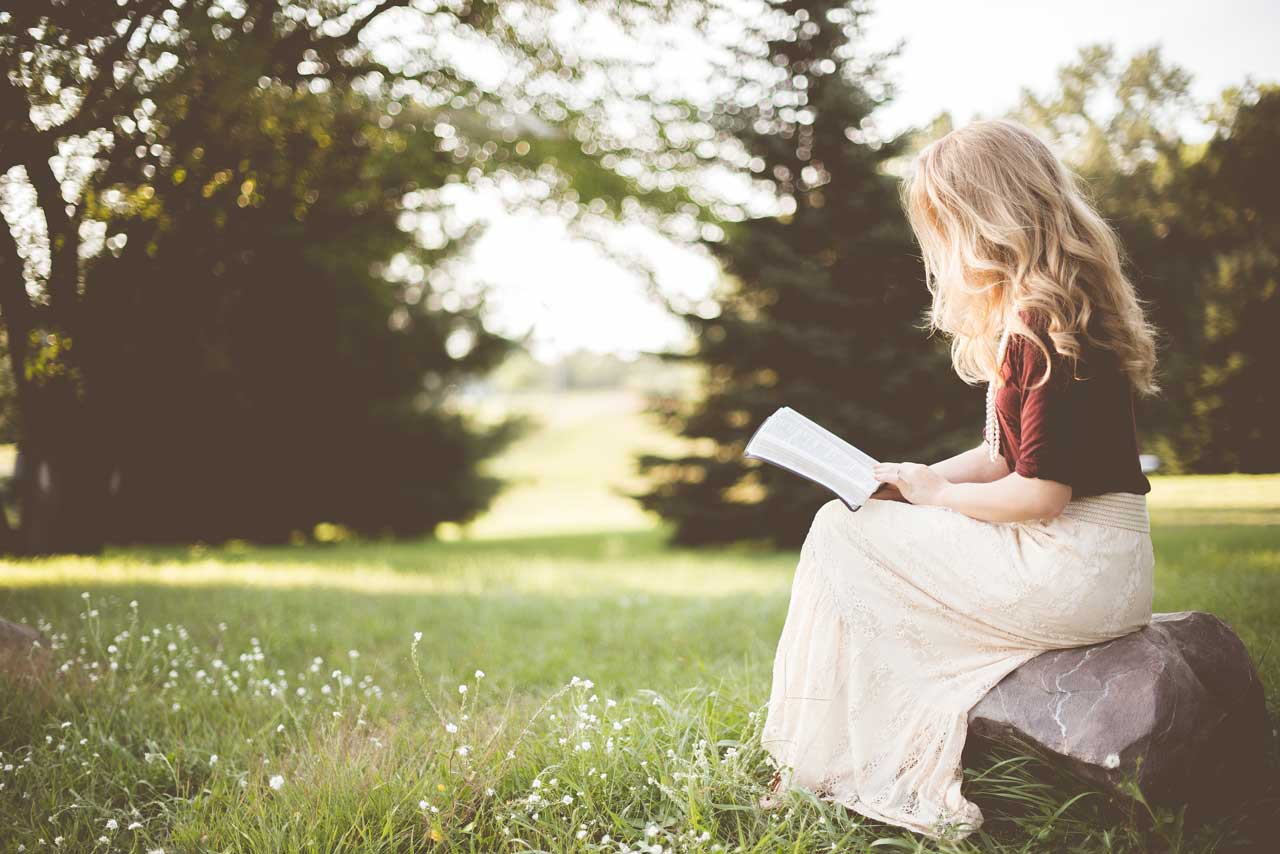 Last week, we let our gratitude for Christ's sacrifice sink in. We used our experiences with sacrifice in this military lifestyle to help us see His heart for us on the cross more clearly.
If we can imagine a small fraction of the price He paid for us, we should embrace the grace He died to give us all the more. It should show us how badly we need it, and how deeply He longed to deliver it to us.
But that's not always so easy. Sometimes we make mistakes and the guilt lingers. We condemn ourselves when we make the wrong decisions. Sometimes we start to believe that we will never be "good enough." Sometimes others do things to us, and it feels like we'll never get over our anger.
In the midst of our perfectionist lives and crazy cultural standards, we forget that as we stand in Christ's grace, we are completely transformed.
"Therefore, if anyone is in Christ, he is a new creation. The old has passed away; behold, the new has come. All this is from God, who through Christ reconciled us to Himself and gave us the ministry of reconciliation" (2 Corinthians 5:17-18 ESV).
Once we choose to follow Christ, our salvation defines everything about us. Not Cosmopolitan Magazine. Not the mesmerizing world of Pinterest. Not even that loud voice in your head that rakes coals over your heart when you aren't the perfect mother, friend, wife, etc.
The transformative power of grace is boundless. It doesn't rake coals over our heads. It gently leads us toward Christ, who paid a price greater than we can imagine to deliver it. So, over the next couple of weeks, we're going to work together to apply that grace to our lives.
Grace gives us freedom.
As new creations, our lives are governed by grace (Titus 2:11). Satan would chain us to our sin through condemnation ("I'm not worthy of anything") and hopelessness ("I'll never be able to change; I'll never be good enough"). But through grace, we have the Holy Spirit and the assurance of salvation. We feel convicted of our sin, but we know that we can overcome it because all things are possible in Christ. In any life struggle where we feel hopeless or like we'll never be enough, we're not living out of grace.
Grace frees us from perfectionism.
Unfortunately, many women today aspire to impossible standards. They'll never be pretty enough. They'll never have a good enough career. And, oh the horror of mom guilt! But perfection hasn't been possible since Adam and Eve ate the forbidden fruit. If it were, we wouldn't have needed Christ's precious gift.
"For there is no distinction: for all have sinned and fall short of the glory of God, and are justified by His grace as a gift, through the redemption that is in Christ Jesus," (Romans 3:21-24 ESV). We can't make ourselves perfect (Romans 11:6). It doesn't matter how many Pinterest pins we try or school volunteer jobs we take on. Our perfection and beauty aren't found in this world — they're found in Christ.
Grace gives us a healthy desire to improve.
"For the grace of God has appeared, bringing salvation for all people, training us to renounce ungodliness and worldly passions, and to live self-controlled, upright, and godly lives in the present age, waiting for our blessed hope, the appearing of the glory of our great God and Savior Jesus Christ, who gave Himself for us to redeem us from all lawlessness and to purify for Himself a people for His own possession who are zealous for good works" (Titus 2:11-14 ESV).
Grace is in every way designed for our benefit. It not only frees us from sin's chains, it gently draws us nearer to Christ by giving us the Holy Spirit, which helps us follow His ways (Romans 6:14-18). Conviction through the Holy Spirit is very different from condemnation. Conviction spurs us on to healthy growth and spiritual maturity because we're already made whole through grace.
Condemnation is rooted in the lie that our sins can never be made right, which denies the reality of the grace we have already been given. Condemnation isolates us because we grow so busy trying to put on a good face for the world, to hide our deepening shame, that we stop looking upward at the One who sees within. Condemnation screams at us so loudly that it's impossible to discern where we really need to improve, let alone how we can progress. It traps us in unhealthy patterns and habits.
Grace wants to silence the hopeless perfectionist inside of us so that we grow in all of the right ways. So that the worldly clamor in our heads settles, and we can hear Christ's voice and lean into His strength.
Condemnation is a bully pushing us down. Grace is a gentle hand helping us up.
Questions:
In what areas of your life are you never good enough?
 
In those areas, what standards are you worried about attaining? The world's standards? Or God's standards?
 
How does grace change your struggle to improve in this area?
Challenge:
Write down the areas in your life where you never feel good enough in this format:
"I am worthy if I _________."
Seriously, STOP and do this. Write down as many as you can. Pause for a minute and consider what you are trying to be worthy of in those areas of your life. (Seriously, girl, go do it before you read the rest of this.)
 
Those sentences are how you see yourself.
 
Now go back and cross through every word in each sentence that comes after "I am worthy," and write above it "because I am yours." That's how God sees you. 
 Daily Scriptures
Follow us on Facebook, Instagram, or Twitter to see your daily verses right in your newsfeed!
Monday: 2 Corinthians 5:17-18, Romans 3:21-24
Tuesday: 2 Corinthians 5:17-18, Romans 11:6
Wednesday: 2 Corinthians 5:17-18, Titus 2:11
Thursday: 2 Corinthians 5:17-18, Romans 6:14-18
Friday: 2 Corinthians 5:17-18, 2 Corinthians 12:9
Saturday: 2 Corinthians 5:17-18, Ephesians 2:4-10