Read last week's devotional, here.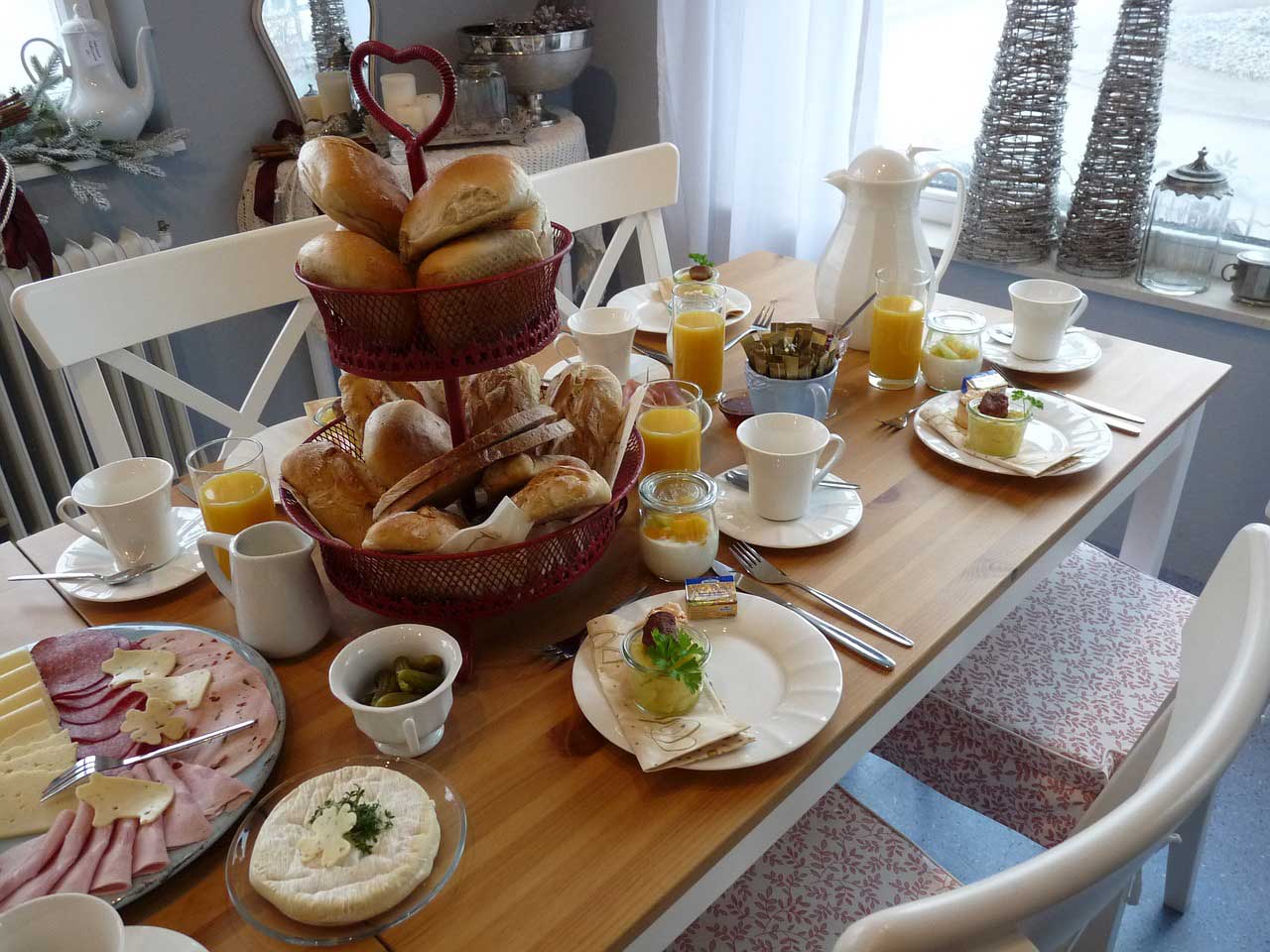 Last week, we dug into what it might look like to love genuinely.
"Above all, keep loving one another earnestly, since love covers a multitude of sins" (1 Peter 4:8 ESV).
This week, we'll take a step deeper into what love looks like in a God-centered community, and we only have to look as far as the next verse in 1 Peter:
"Show hospitality to one another without grumbling" (1 Peter 4:9 ESV).
The concept of hospitality is deeply engrained throughout the Bible. It is fittingly tied up in everything we know about Christ's relationships with people while He was on earth and for the rest of eternity. Even when his disciples were dismayed by people who approached Jesus, He welcomed and healed them. Even when the disciples thought it impossible, Jesus turned water into wine and made a few loaves and fishes sufficient for feeding thousands. And ultimately, some of the biggest symbols of Christ's saving grace for us are expressed in images of hospitality. In giving us the sacrament of communion, Jesus physically broke bread with His disciples. In giving us hope for heaven, Jesus promised that he was going away to prepare a house with many rooms.
Ultimately, Christ's sacrifice binds us to an even deeper level of hospitality in the sonship extended to us through grace. God's hospitality toward us goes far beyond food and shelter — He accepts us as His children when we can do nothing to deserve it.
His grace binds us to this command for hospitality in the deepest way possible. But that's not all this verse says — it calls us to be hospitable without grumbling. As John Piper pointed out, that means that we're not only meant to let people into our homes and to share meals together, we are meant to do so with an attitude of positivity and welcome. After all, who really feels welcome when the host clearly doesn't want them there, even if they get dinner? In fact, we, who should feel most unwelcome in Christ's grace and hospitality, find instead a willing and loving host. That's where our example lies, and it's also where we should find our purpose in practicing hospitality. As ambassadors for Christ, we should feel compelled to make others feel as welcome as we feel.
In a nomadic lifestyle where we move frequently, are often separated from our most intimate and comfortable support systems, and are forced to rely on the generosity of others, even just for information about a new area, our military spouse community has a unique need for hospitality. There are several ways we can fulfill this call on our communities:
1) Break bread.
Perhaps the most common hospitality in the Bible involves feeding people, as we saw earlier. In today's world, which some scholars have called a post-Christian one, sometimes the most missional work we can do is feed someone a meal and give them a place to land for a little while. A simple meal can lead to a life-changing conversation about Christ.
2) Love others as ourselves (Matthew 22:39).
If you're wondering what constitutes hospitality beyond sharing a meal, you're asking the right question. There are a million ways to support and welcome others, and it all starts with the second greatest commandment — loving others as ourselves. As a military spouse, you have a uniquely deep understanding of what your fellow spouses might be going through. When in doubt, use that empathy to offer the support you would need in a similar situation.
3) Accept hospitality from others.
Jesus accepted water from an unworthy Samaritan woman and it changed her life. He didn't need her water. He could have drawn the water himself or even created it himself. But instead, he took a personal risk by associating with her, despite cultural boundaries on numerous levels. As a result, He transformed her life (John 4:4-30). Often, accepting hospitality feels risky to us. It doesn't feel good to admit that we can't handle all of the challenges of this lifestyle all the time. But if we only give and never accept help, we miss crucial ways to advance God's kingdom through our relationships with both believers and non-believers.
Hospitality isn't always the easy choice. It isn't always the convenient choice. But it is an essential choice in order to create a community that honors God and the grace He's given us through Christ.
Want to get our devotionals right in your inbox so that you never miss a week? Subscribe here! 
Questions:
What are some ways you already offer hospitality to others? What are some ways you hesitate to offer hospitality to others? Why do you hesitate?
Do you know anyone who is in a difficult situation right now (in the middle of a PCS, deployment, etc.)? How would you want someone to show you hospitality if you were in their shoes? How can you act on that empathy?
How does our hospitality reflect God's grace to us? How can it help teach others about Him?
Challenge:
Find at least one person to show hospitality to this week. Whether you take a meal to his or her house or invite them over for game night, find a way to make them feel more welcome. Let the inconvenience of this act fade as you consider the price Christ paid to make us fellow sons and daughters with Him.