Read last week's devotional, here.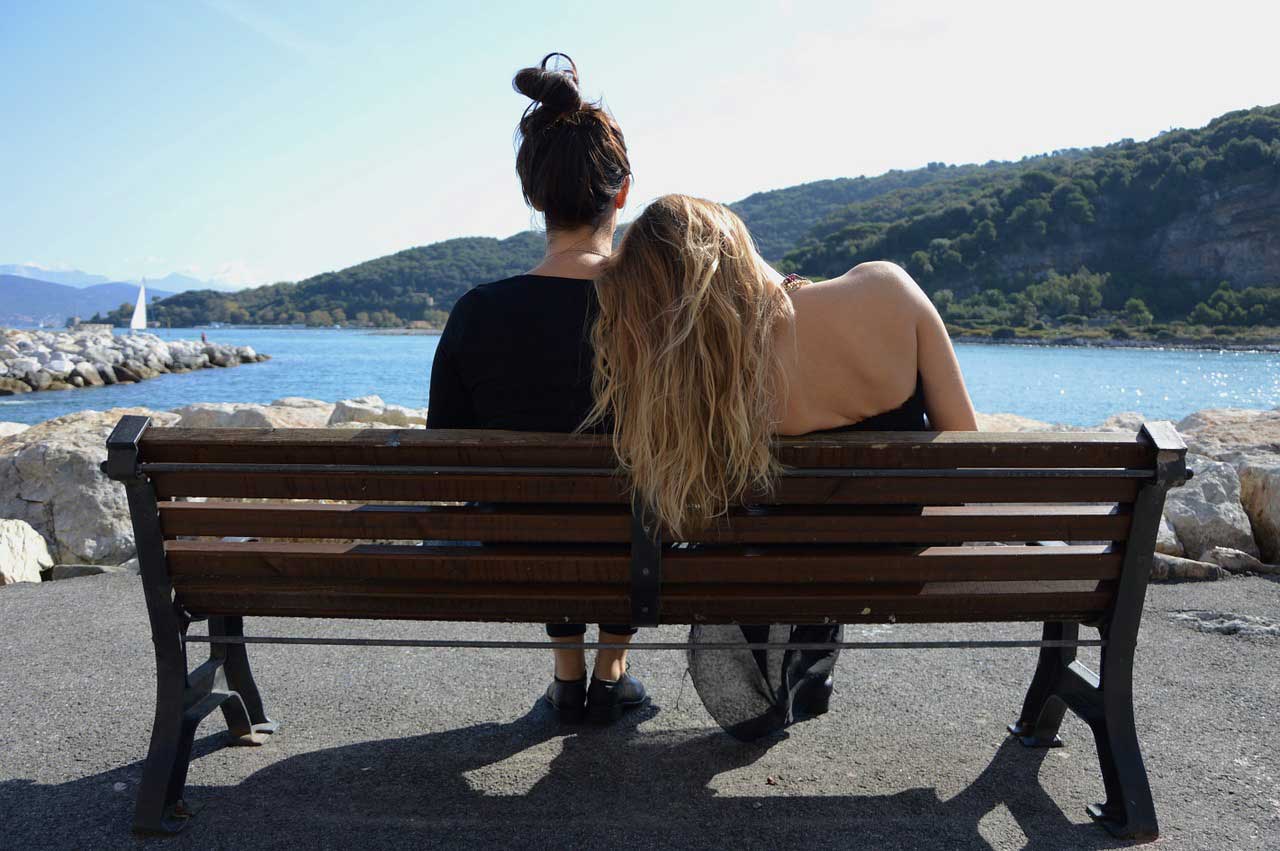 "And he said to him, 'You shall love the Lord your God with all your heart and with all your soul and with all your mind. This is the great and first commandment. And a second is like it: You shall love your neighbor as yourself.'"
Matthew 22:37-39 ESV
"A new commandment I give to you, that you love one another: just as I have loved you, you also are to love one another. By this all people will know that you are my disciples, if you have love for one another."
John 13:34-35 ESV
"Love one another with brotherly affection. Outdo one another in showing honor."
Romans 12:10 ESV
"Beloved, let us love one another, for love is from God, and whoever loves has been born of God and knows God. Anyone who does not love does not know God, because God is love. In this the love of God was made manifest among us, that God sent his only Son into the world, so that we might live through him. In this is love, not that we have loved God but that he loved us and sent his Son to be the propitiation for our sins. Beloved, if God so loved us, we also ought to love one another."
1 John 4:7-11 ESV
"But I say to you, Love your enemies and pray for those who persecute you."
Matthew 5:44 ESV
" 'This is my commandment, that you love one another as I have loved you. Greater love has no one than this, that someone lay down his life for his friends.' "
John 15:12-13 ESV
What should set Christian communities apart is the love we offer others. It's clear from the number of times the Bible repeats this call to love that it is foundational for creating a true community. That means we can't build God-honoring, Christian relationships if we can't love one another. And we see from verses like 1 Corinthians 13:4-8 and Ephesians 4:2 how we should love one another. Our instructions couldn't be clearer.
Love is in patience and kindness. It's in the way you serve others, meeting their needs wherever they're at. It's in the prayers you pray. It's in the tough moments where you stand by them as an enduring friend. And sometimes, it's in the tough moments when you have to confront someone — in the way you discipline your children, and more.
But like so many things, loving people is hard. It's hard to be vulnerable. It's hard to get over difficult personalities. It's hard to be patient when others annoy you. And honestly, it's hard to be dedicated enough to other people to show them real love, which is time consuming and emotionally draining.
As we so often do in this social media age, instead of admitting that it's hard to love people selflessly all the time, we portray perfect lives to the world. We save our gossip and back-biting for people we can "trust." We say things like" I will be praying for you," when we don't actually mean it and never follow through. We turn our love inward and polish our self images.
But no matter how we portray ourselves to the world or how much Christian-ese we speak to each other, God sees right through us. He notices the prayers we never pray and the people we betray. For the modern-day Christian, perhaps the most important verse on loving others is Romans 12:9:
"Let love be genuine. Abhor what is evil; hold fast to what is good," (ESV).
Love genuinely. Another translation of "genuine" might read, "Let love be unfeigned." Fake love and empty words may give others the outward illusion that we are "good" Christians, but they don't fulfill God's call on our hearts. They don't build solid communities. Real love is why our Christian communities should be irresistible — fake love is why people are driven away from them.
How do we love genuinely when we don't actually love certain people? We start by trying. We start by following God's instructions for love in faith that He knows better how real love works than we do. We start by praying. We start by being honest with others about who we are. We stop saying the most "Christian" things we can think of and only say things we'll actually follow through on. We make a genuine effort to know that hard-to-love person's story, so that our empathy for him or her can grow. We persist in loving people who are difficult or who don't want our love. And as we strive to love genuinely, God comes in, and real love covers a multitude of sins (1 Peter 4:8, Proverbs 10:12). We get so focused on love that the flaws fade into Christ's grace.
This kind of love is scary. It feels like there isn't energy or time to love people this way. It feels like being real with other people, rather than Pinterest-perfect versions of ourselves might be dangerous. But to give genuine love to and receive it from others, you will have to be genuinely you. Believe it or not, God knew exactly what He was doing when He created you. He knew exactly how you would fit into His plan. He knew just how He would use you and your unique gifts in people's lives.
So be all you — flaws and all — so that God gets the glory when you fall short. Be you when you love other people and mean what you say to them. Be genuine and see what kind of community it builds.
Want to get our devotionals right in your inbox so that you never miss a week? Subscribe here! 
Questions:
What are the "multitude of sins" God is calling you to overlook in your husband, in your church small group, etc.?
Why does God call us to love one another? Why is it so important anyway? Consider the multitude of sins stacked against you, both in God's eyes and in others' eyes. Ask God to help you see the ways you are dependent on His grace and on others grace and to translate that grace and patience toward other relationships in your life.
What are the things that hold you back from really loving others? (or in particular, that person who's hard to love?) Is it fear of being taken advantage of? Is it unforgiveness, inconvenience, or simply lack of interest?
Challenge:
Spend some time dwelling on Romans 12:9 and 1 Peter 4:8. How would loving others that way change your relationships? After you've considered this, choose someone you find difficult to love and spend time with him or her this week. Invite that "frenemy" to lunch. Try to get to know that person and where he or she is coming from. Then spend some time praying for him or her.
 Daily Scriptures
Follow us on Facebook, Instagram, or Twitter to see your daily verses right in your newsfeed!
Monday: Romans 12:9-10
Tuesday: 1 Corinthians 13:4-8, Ephesians 4:2
Wednesday: 1 John 4:18-19, Matthew 5:44
Thursday: Matthew 18:21-35
Friday: 1 Peter 4:8
Saturday: Matthew 22:37-39, John 15:12-13