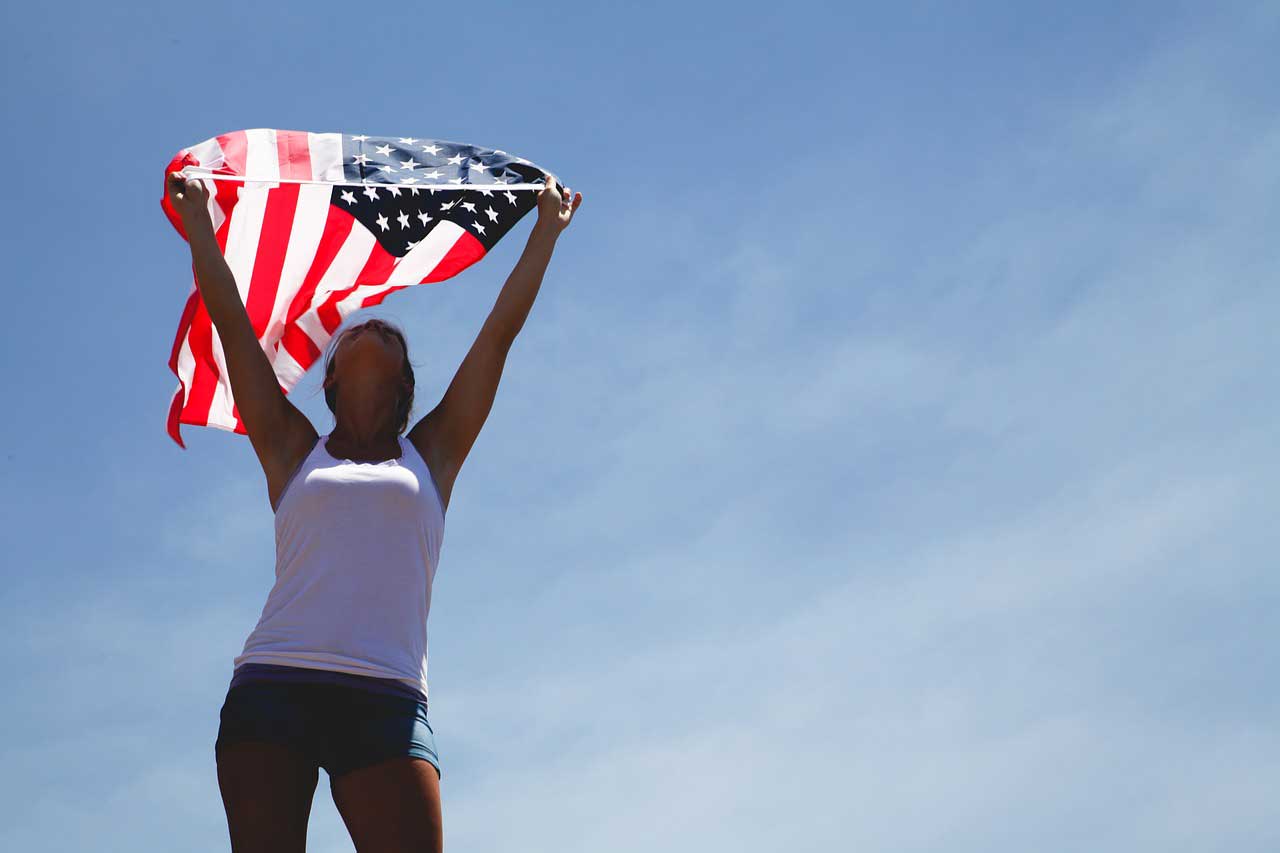 Okay, America. I'm going to shoot straight with you here for a minute. Don't be offended by what I'm about to say until you hear me out.
I don't make sacrifices for you.
My decision to become a military spouse was completely selfish. The one and only reason I live this crazy, nomadic lifestyle is that I fell in love with my husband. I fell in love with his heart for serving you. With the bravery that compels him. With everything about him. And when he looked at me, and I knew that despite the months apart, missed holidays, and other challenges, I wanted to take on this lifestyle with him, you were the furthest thing from my mind. All I saw was him.
I do make sacrifices in this lifestyle. I do believe that I contribute to our nation by supporting him. We're a team, after all. I do appreciate that you see me doing what I do. But on this Military Spouse Appreciation Day, I don't need a gift or a card. I don't even need a huge celebration, although I love your generosity and am thankful for it.
If you really want to appreciate me, here are the most meaningful things you can do:
Be My Friend
One of the hardest things about moving every few years is finding close friends. People who allow you to be entirely yourself and truly care about you aren't always easy to find. If you really want to appreciate the sacrifices I make, then be authentic. Be there for me. Be understanding if this lifestyle complicates things for a season. In return, you'll find that I'm not just fiercely loyal to my husband — that's who I am in every relationship in my life.
Give Me a Hug … Or a Laugh
If you and I are already friends, you've already given me the best gift you could. You know how I'm doing right now, and sometimes a hug or a laugh are the simplest joys in the world.
Let Me Be a Part of Your Community
Something I miss most about life before the military is the ability to really get plugged into a place. I love the military community, but I also love to volunteer. I go to church. Our kids might go to school together. So when you meet me, let me join you as more than a military spouse who will move on again in several years — let me join you as a neighbor.
Ask Me for My Story
Every military spouse has a story to tell. Her military journey is full of ups and downs, but to her it's incredibly significant. Each time she tells it, it's an affirming reminder of how all of the joy in this lifestyle is worth every hard day. I would love to give you a window into my life because, just like anyone else, I find it comforting to feel like someone really knows me. The odds are that you'll be able to relate to more of my story than you realize because you and I aren't really so different.
If You Must, Give Me This
If you're headstrong and you really want to give me something, despite what I've already said, give me the gift of time. Like most people, time is a precious commodity in military life. Cooking a meal for my family or babysitting my kids so that I can go on a date with my husband might just be the thing that keeps my sanity intact for the next week.
Military spouses, what are you hoping for on Military Spouse Appreciation Day? Comment below!