by Amanda H., Author of Airman to Mom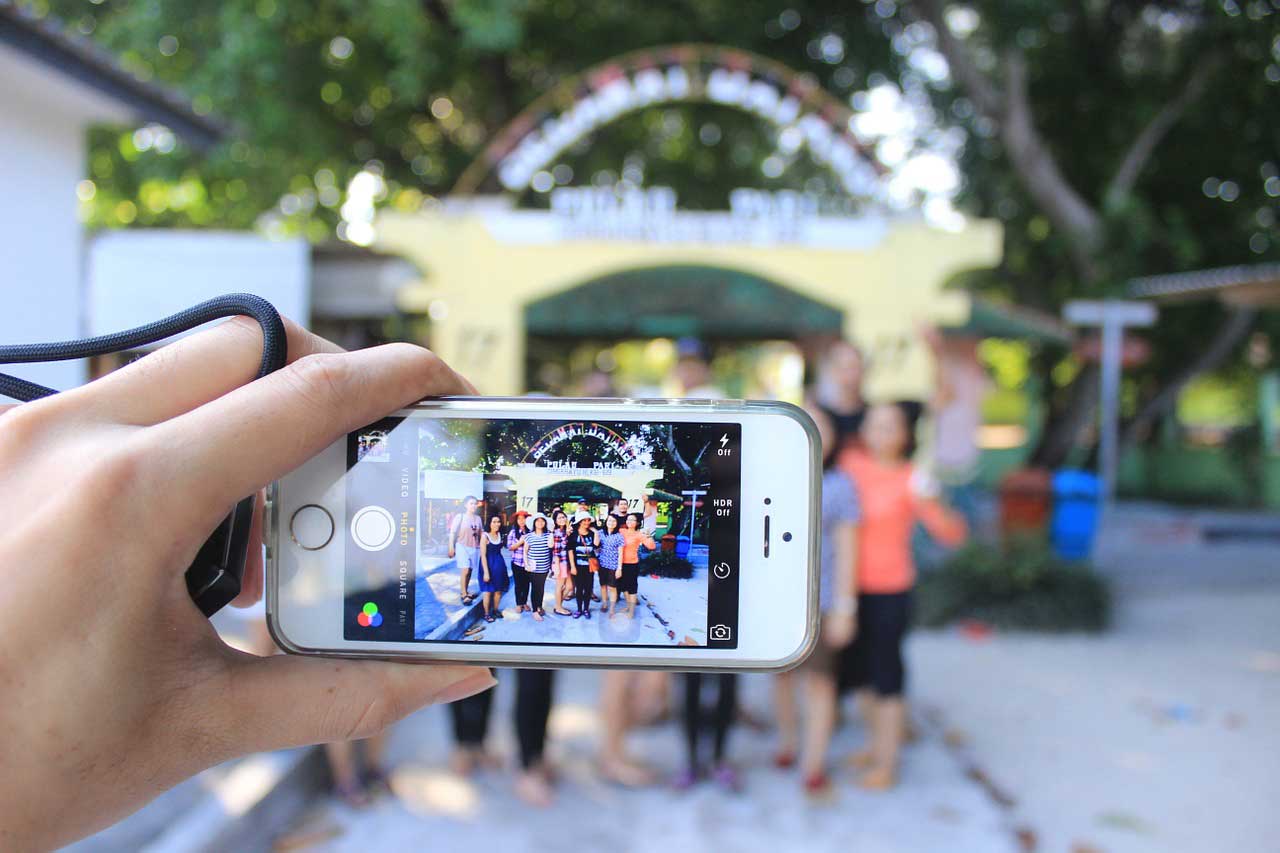 As a military spouse, I come into a new place with a timeline. An expiration date. A friendship that may fill up all those empty places that only a deep friendship can, but that won't be forever.
And that makes becoming my friend a risky undertaking. You may think twice before you decide to dive in deep. Is it really worth the effort to invest so much? Just so I can leave again?
Military families make up a good portion of the communities they live in, especially if it is a small town, but they never make up everyone. There are always locals who never leave, and always stay. These people make up those communities for the long haul and are the life-blood that is needed so that all the things we take for granted are there. The people who support military families year after year, season after season, friendship after friendship.
And they make sacrifices, too.
Do you want to open your heart, your home, your life to let the tornado that comes with a military family in? Is it worth the effort to grow to depend on a person, knowing that soon they will be moving, not across town, but likely hundreds of miles away.
For some reason the answer is often yes. They do it knowing everything that comes with saying goodbye. They want to open their arms and hearts. And they let us walk into their lives, even if only for a short season.
For me, the hardest part of being a military spouse is saying goodbye. I am already dreading my own move and having to say goodbye to a community I love. This past year a close friend left and moved on to the next adventure. It has been hard to be left behind. The things we used to do and the dynamics of my week were turned upside down without her being here. She lived so close and had such an open hospitality that it was truly a gift I am now missing. And even though it hurts for her to be gone, I wouldn't trade the memories we had just to bypass this pain. For one of the first times, I wasn't the one leaving, but instead was the one being left behind. And now with such a short time left, even I am finding it is hard to open up, knowing we will be saying goodbye again.
I know what it is like when person who has become a part of your life is suddenly gone. Even though I knew it was coming when it happened, nothing changed and everything changed at the same time. The person who held spontaneous get-togethers with me … gone. My Friday morning running partner … gone. My son's best friend … gone.
You feel the holes they leave behind, the open parts of your day that used to be filled with their presence. And even when months go by and you start your new routine and find new ways to fill those spaces, you still miss them and the friendship you shared.
I understand how easy it would be to say I am going to protect myself from this hurt. I am not going to go down that path again. You say, "I don't want to reach out again," but then you meet this new person, and before you know it, you do it again. And it still hurts when they leave, but when you think about the memories you would have missed out on, you realize that the pain comes from the joy and it's worth it. Even if it hurts.
So maybe that's why the communities surrounding military families do it. They know the hurt, but they also know the joy that comes from letting new people in, even if it is only for a season. Being here in Southern California has given me a greater appreciation of the those who live in the military communities and are its life blood. We need them and rely on them for so much, and they continue to give.
Thank you!
Hi I'm Amanda! I am a former Air Force member who has transitioned to being a stay at home mom and Air Force wife. I left the military in 2013 after my son's birth and in 2015 we completed our family with our second's son arrival.
I blog at Airman2Mom (www.airmantomom.com) with stories incorporating life experience from motherhood and daily life while occasionally throwing in my past letters home from my Afghanistan deployment. My goal is to inspire others on their life journey and hopeful find some encouragement along the way. I love making new friends and would be honored if you subscribed to my blog (www.airmantomom.com), like my Facebook page (www.facebook.com/airmantomom), follow me on Instagram (www.Instagram.com/airman2mom) or Twitter (www.twitter.com/airman2mom/@Airman2Mom).