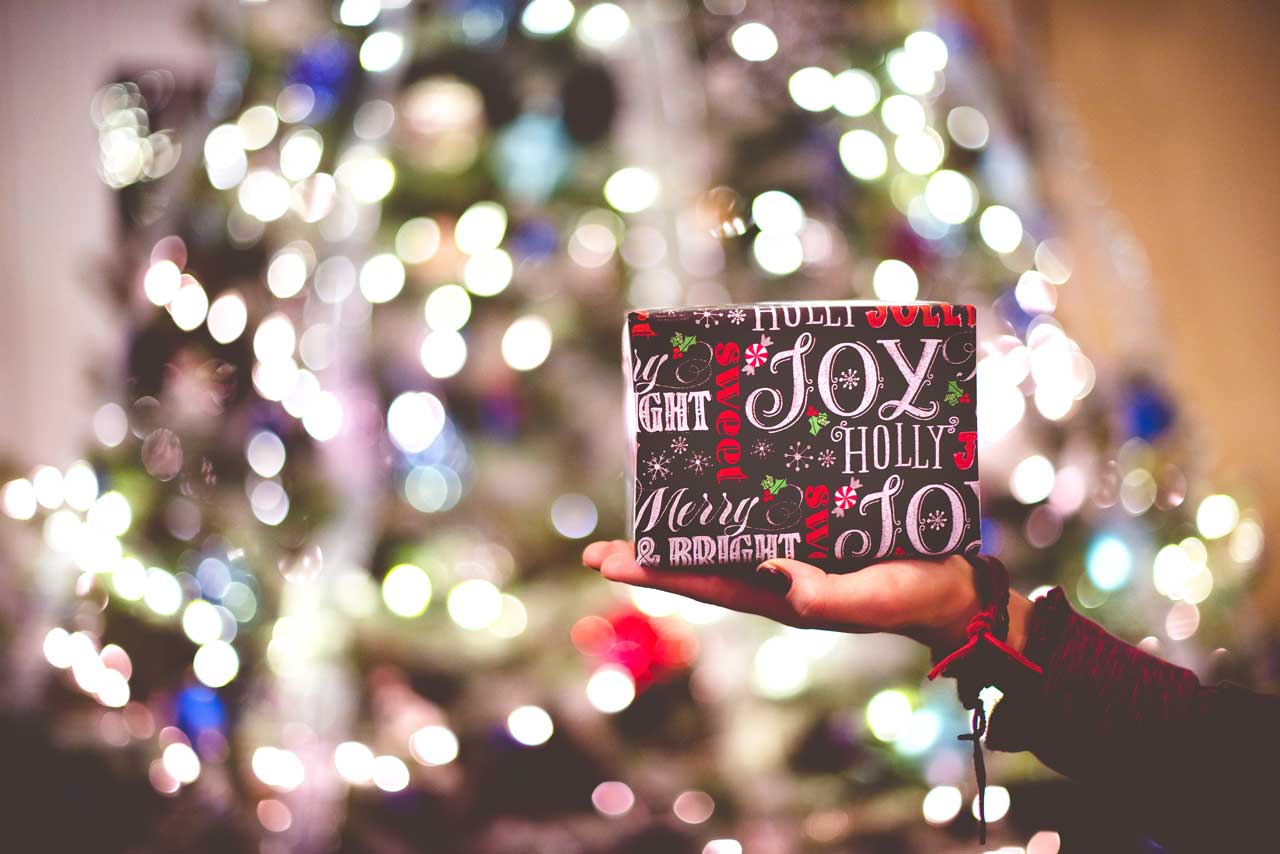 Let's get real for a minute. No matter how much or how little you love Christmas shopping and gift giving, it can be a downright stressful process! Every parking lot, mall, and store is packed with more people than you even knew lived in your city. The lines are long, so trips to said stores are rarely quick, which inevitably leads to at least one public meltdown for the children. And then on top of your usual shopping list, you have to find white elephant gifts for every Christmas party you're attending. *Ugh*
But it doesn't have to be this way! Here are some great ideas for every type of woman in your life, and they're all online. And better yet, they're all made by military spouses.
For the Lady Who Loves Fashion
Give the gift of a little extra sparkle for any outfit with bracelets from Charliemadison Originals, hand-stamped jewelry from Amy Morgan & Co., or something eclectic and cultured from the Glitsea Gypsy. If she loves to add unique flair to her outfits, a repurposed textile from Cultural Detour is another great option. Any gal you know who loves casual, but fun outfits will love one of the fun t-shirt designs from The Rosie Project. For the funny but stylish mama in your life, a t-shirt from Grins and Grace makes the perfect friend-gift or stocking stuffer!
For the Lady Who Loves to Relax
Who doesn't love a candle that smells amazing or a fizzy bath bomb? If you know a lady who loves to kick back and pamper herself, you can't miss Bombardiers Bliss or candles from Farmer and Belle.
For the Lady Who Loves Her Wine
Wine is the evening sip of choice for millennial women, tired mamas, and cool girls everywhere. But even wine could use a fun twist to spice things up every now and then! Lush Wine Mix and Cocktails mixes make awesome treats for the friends you share wine night with or just for the random stocking stuffer.
For the Lady Who Loves to Snuggle Up On the Couch
If you know someone who's more of a Netflix and chill kind of gal, you'll also know that she wants her couch to be the coziest place in the world. Show her some love with some amazing pillows from Cali Attwood Home!
' I just found the perfect gift list for women in my life! #buymilspousemade '
Click To Tweet
For the Lady Who Is Conquering The World
Okay, okay, okay. We all have that friend who does it all—she's got her life together and she's a career-building superstar, but she still manages to make time to be an awesome friend. For the special lady in your life with a busy schedule, a Brilliant Life Planner is an amazing and thoughtful gift that she'll love.
For the Lady Who Gets Her Fit On
When you exercise as a woman, one of the most frustrating and fussed over aspects can be your hair. Not necessarily because you care how it looks, but because you want to keep it out of your face without damaging it with rubber bands. The lady in your life who is always at the gym or on the run will love Pretty Knotty's specially designed hair ties — they are the perfect stocking stuffer!
For the Lady Who's Man Is Deployed
Any military spouse can imagine how difficult it would be to have a loved one deployed during the holidays. Show your friend whose husband is deployed a little extra love this Christmas by including her in your plans. Care package flaps from Countdowns and Cupcakes for her to send to her love are sweet and thoughtful gifts she'll love!
And a Little Something for Your Work Friend
Have you ever had a friend who sent you thoughtful little notes from time to time? Stationery from Sign Spangled Studios or Teaspoon of Nose is the perfect gift for your paper-loving friend, work friend, or even for an acquaintance.