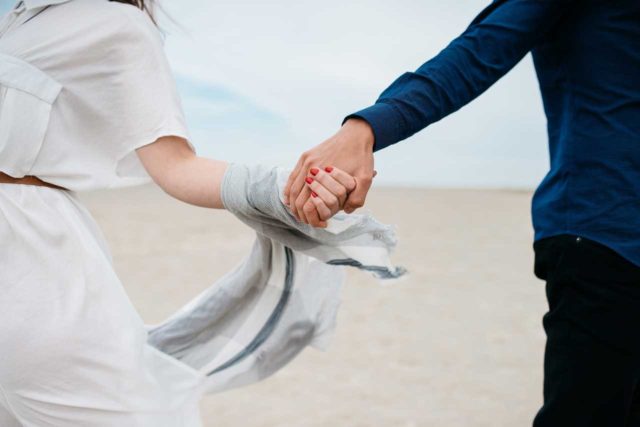 "So God created man in his own image, in the image of God he created him; male and female he created them."
Genesis 1:27 ESV
What is the purpose of a photograph? Why do you show your friends pictures of your kids and your family? It's likely because the image represents and reflects who they are. It gives your friends more than an imagined idea of what your new baby looks like — it gives them a cherished glimpse into your life.
You could say that photographs and humanity serve a similar purpose. They both bear images intended to give us glimpses of something else that's even better. For photographs, the image of a child or a relative is a small and imperfect way of representing all that these people are in real life. Our friends see them and learn about who they are. We see them and we remember.
As humans, we bear a small and imperfect image of God. Our purpose as those who bear His image is to give the world a glimpse, however often we fall short, of Him.
We are here to strive to point to God's glory in every way. As men and women in marriage, our purpose is no different, but it is slightly more specific.
"'Therefore a man shall leave his father and mother and hold fast to his wife, and the two shall become one flesh.' This mystery is profound, and I am saying that it refers to Christ and the church" (Ephesians 5:31-32 ESV).
The first sentence in these verses is quoted from Genesis 2:24 — from the same creation story that tells us we are God's image-bearers. And then, Paul explains the great mystery of the purpose of marriage: to represent Christ's beautiful and sacrificial relationship with His church.
The notion of marriage was not an afterthought. It was not good for man to be alone from the very beginning (Genesis 2:18). Creation was not complete without the union of man and woman as one, intimately bound creation. There needed to be something about us that gave a glimpse of our God as "… Lord God of heaven, the great and awesome God who keeps covenant and steadfast love with those who love him and keep his commandments" (Nehemiah 1:5 ESV).
The story of man could not play out its purpose if it could not bear the image of God's full character and the beautiful story He would create — the one where His church would become His bride thousands of years after Adam and Eve. The image we were created to bear wasn't complete without a representation of the salvation story: the story of Christ's covenant relationship with the church He gave His life for.
Understanding this purpose for marriage should be revolutionary.
The purpose of marriage is not our happiness, though joy can be a result of marriage. The purpose of marriage is not even our own spiritual refining under the strains of marriage, though marriage can be sanctifying. The purpose is to reflect Christ's relationship with the church. His commitment to us, no matter how many times we sin and He forgives. His self-sacrifice in bearing our punishment. His intentional pursuit of our hearts for Him. His unconditional love.
As with any image, we bear that resemblance imperfectly. We're impatient and flawed. We get so caught up in believing that our happiness and satisfaction matter most that we forget the selfless heart of marriage. We forget that our lasting joy won't come from our partner, but rather from our obedience to God in commitment, which ultimately brings us the greatest joy imaginable in our salvation.
'Forgiveness isn't ours to withhold from our spouses, just as God doesn't withhold it from us.'
Click To Tweet
But when we enter the marriage covenant, we become representatives nonetheless. Our goal is to keep that covenant the same way that Christ kept His covenant to be the sacrifice for our sins. We must bear the image of a covenant keeping God who doesn't abandon us, especially in today's world where so many people are hurting and in need of a God who won't give up on them. This ultimate purpose leaves us with four very important things to remember:
1 – This means that our covenant isn't only with our spouse — it is with the God who is glorified in and creates that covenant, too.
2 – This means that we have to consciously choose obedience first to God in our relationships and trust that God's joy will follow.
3 – This means that we can't rely on or demand that our spouses fill us up. It's an impossible demand that makes happiness more important than covenant-keeping. We are one body, yes, but we're bound in Christ, and He makes us whole.
4 – This means forgiveness isn't ours to withhold from our spouses, just as God doesn't withhold it from us.