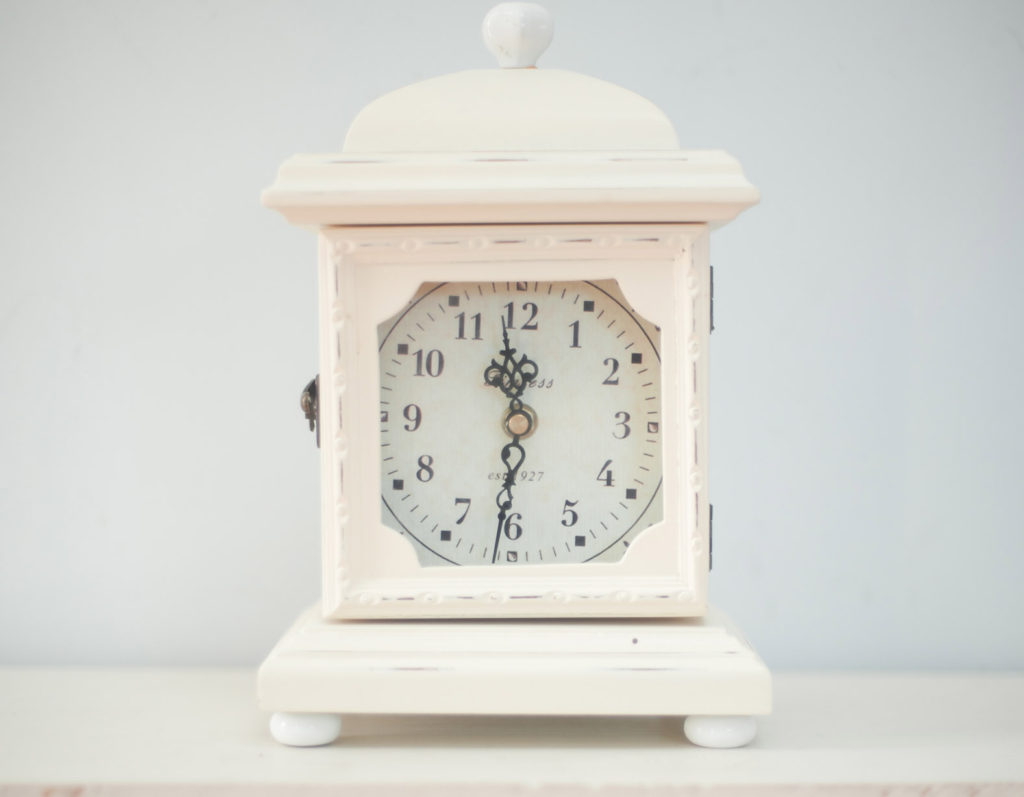 As the end of my husband's first deployment grew closer, the minutes seemed to pass slower … and slower … and slower. I could see him on the runway, stepping off of the C-17; I could feel his body against mine for the first time in months; I could envision myself holding my "Welcome Home!" sign. But the more I thought about those things, the more two weeks felt like an eternity.
In so many ways, our lives as military spouses are one giant waiting game. We wait to know where we will live next. We wait for our spouses to come home from TDYs, remote assignments, and deployments. We wait for the call that says our spouses are safe.
We are expert waiters.
But that doesn't mean that waiting is easy. And one of the most difficult sorts of waiting we do is during deployments, as we eagerly look forward to that homecoming kiss. To the end of survival mode. And, despite the challenges of reintegration, the end of aloneness.
It was almost painful for me as the end got closer. I'd spent months reeling from the things that reminded me my husband was gone, the things I wished I could share with him, and the times I really just needed a hug. I was ready. I had never been more ready for anything in my entire life.
But a sermon in church one Sunday reminded me that waiting in temporary situations like deployments is one of God's greatest tools. It refines us, giving us endurance, patience, hope, and strength. And as it refines us, it prepares us for the real waiting game we're playing — the one where we wait for Christ.
However, sometimes when we wait, our anticipation of the thing we are waiting for stunts our spiritual growth. We certainly increase our patience and endurance, but we forget the real reason why we are learning the lessons of waiting. We get so focused on the earthly thing that's coming that we forget what we're really waiting for.
On the Sunday when I heard that sermon and all my waiting felt heavy and painful, it hit me: what if I waited for Christ the way I wait for my husband? What if I waited for Christ with the same anticipation that I feel while I wait for my husband to come home? How would my life be different if my salvation were that palpable?
As I waited for my husband's return, he was constantly on my mind. When we came down to the final weeks, when at any moment, I might get the call that they were actually on their way home, my phone was constantly in my hand, anticipating that liberating ring. I held every action accountable to the moment I would see my husband again because I no longer had "a few more weeks" to get ready. Did I really want that cookie after dinner? When did I need to start ordering his welcome home gift? How would I decorate my "Welcome Home" sign? I constantly considered how best to prepare myself and our lives for his homecoming.
Waiting for Christ the way I waited for my husband would mean my Savior would factor into every decision I made about my body, my heart, and my life. I wouldn't live as though I had a few more weeks to prepare for His coming—with joy, I would realize that He might come for me at any moment (Matthew 24:40-44, ESV). I would think about His return so constantly that it would hurt at times. I would be SO ready.
"I wait for the Lord, my soul waits, and in his word I hope; my soul waits for the Lord more than watchmen for the morning, more than watchmen for the morning" (Psalm 130:5 – 6, ESV).
I would be like the watchmen looking forward to the end of their shift — to the end of a long, dark night. My anticipation would become so overwhelming that, if I could, I would make the end come sooner.
Sadly, the truth is that I don't always live that way. Even with this realization, I forget to live this way all the time. But when I remember the feeling of waiting for my husband to come home, I remember what I'm really waiting for, and I try to live differently. Jesus forgives me when I fail, but the point is to truly learn the lesson of waiting.
Do you remember the feeling of waiting for your husband's homecoming? How would your life be different if you waited for Jesus that way? In what areas of your life would your faith become a factor (but it currently isn't)?
"The Waiting Game" is a sample from our FREE Deployment Devotionals Series. Each week we'll send a passage, as well as scriptures, challenges, and questions to review throughout the week. Did we mention they're FREE?!