Then there was the fear. During that time of anticipation and during the deployment, I was afraid of many things. I worried about everything from my husband's safety to whether or not he would be changed by the tasks he faced "over there." I expected these types of emotions, but I was surprised by the fact that I felt all alone in feeling them. None of my friends talked about how they were feeling, and least of all about any fears they had.
It took me a while to realize that no one talks about fear because no one wants to face it. No one wants to confront the reality of sending our husbands off to war because, well, it isn't as dangerous as it used to be, right? And everything is always okay, right? We minimize and ignore our fears because they leave us feeling helpless. They reveal a part of our world that is totally beyond our control.
But the truth is that danger is inherent in the combat that we send our spouses off to face. And there is something you can do about it. You can pray.
You can pray whatever words come to mind when you think about your spouse, or you can use scriptures as a guideline to call on God's promises. Here are a few scriptures you can pray over your deployed spouse: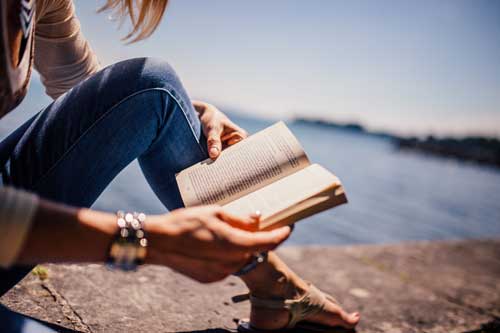 Protection
Psalm 91
"For He will deliver you from the snare of the fowler and from the deadly pestilence. He will cover you with His pinions, and under His wings you will find refuge; His faithfulness is a shield and a buckler. You will not fear the terror of the night, nor the arrow that flies by day, nor the pestilence that stalks in darkness, nor the destruction that wastes at noonday. A thousand may fall at your side, ten thousand at your right hand, but it will not come near you. You will look only with your eyes and see the recompense of the wicked. Because you have made the Lord your dwelling place — the Most High, who is my refuge — no evil shall be allowed to befall you, no plague come near your tent. For He will command His angels concerning you to guard you in all your ways. On their hands, they will bear you up, lest you strike your foot against a stone. You will tread on the lion and the adder; the young lion and the serpent you will trample underfoot. 'Because he holds fast to me in love, I will deliver him; I will protect him because he knows my name. When he calls to me, I will answer him; I will be with him in trouble; I will rescue him and honor him. With long life, I will satisfy him and show him my salvation.'"
Deployments are dangerous. It doesn't matter who your husband is or what his job is — if he's headed into a combat zone, he's in the line of fire. That's why fear lurks in every spouse's heart during those long, hard months. This Psalm is the ultimate portrait of God's protective nature. Reflect on its words and pray for God's protection over your spouse.
Hope/Renewal
Lamentations 3:21-24
"But this I call to mind, and therefore I have hope: The steadfast love of the Lord never ceases; his mercies never come to an end; they are new every morning; great is your faithfulness. 'The Lord is my portion,' says my soul, 'therefore I will hope in Him.'"
Long, high-tension days may begin to wear on your husband. As he faces challenges on a daily basis, his spirit may grow weary. In Lamentations, Jeremiah is weeping over the destruction and heartache that his people have faced. Sorrow upon sorrow has befallen them, and yet, this verse serves as a shining moment of hope in the midst of turmoil. Pray that the Lord renews your husband each morning, as He did for Jeremiah, and that your husband will find a wellspring of hope and vitality through his faith in the Lord.
Strength
Philipians 4:12-13
"In any and every circumstance, I have learned the secret of facing plenty and hunger, abundance and need. I can do all things through him who strengthens me."
The strength your husband's spirit will need to endure can come from only one place, and that's God. You and everyone around your husband may encourage him day by day, but God is the only one who can truly hold your husband up, even when he's at his wit's end. Pray that God's strength bolsters your husband, whether he is facing proverbial abundance or scarcity.
Comfort
Isaiah 43:1-3
"But now thus says the Lord … 'Fear not, for I have redeemed you; I have called you by name, you are mine. When you pass through the waters, I will be with you; and through the rivers, they shall not overwhelm you; when you walk through fire, you shall not be burned, and the flame shall not consume you."
Most men would have you believe that they aren't afraid of anything, but the reality is that deployments can bring fear and discomfort. Your husband doesn't have to admit that to you for you to know it's true. Praying this verse over your husband evokes a sense of belonging to the most loving and capable protector of all — God. Pray that the truth of this belonging and protection will be a comfort for you and your husband. Remember that you are His, and that means He will be with both of you at all times.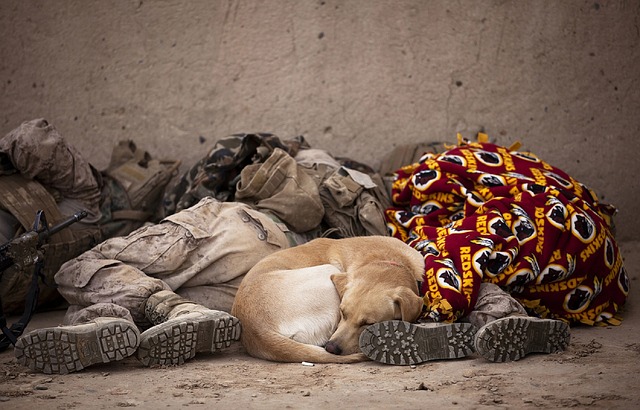 Courage
Joshua 1:9
"Have I not commanded you? Be strong and courageous. Do not be frightened, and do not be dismayed, for the Lord your God is with you wherever you go."
The book of Joshua is the tale of a great warrior, hand-picked by God to fulfill a long-awaited promise. After Moses died, Joshua was left with the task of leading the Israelites to take over the Promised Land. In this verse, God is commissioning him to execute this momentous mission, and while it is spoken directly to Joshua, its truth resounds throughout the ages. This is a Bible verse for all warriors. The Lord our God is with all of us, wherever we go. He is with me as I write this, with you as you read it, and with your husband, even if he's thousands of miles away. Pray that your husband remembers that the Lord is always near him, providing the protection of Psalm 91, and that this knowledge gives him the courage and strength he needs to accomplish his mission.
What other scriptures have you found helpful as you pray over your deployed spouse? Share below in the comments!
My husband's first deployment surprised me in many ways. We found out about it so far in advance that, by the time it arrived, I was ready for him to go — to rip the anticipation off like a Band-Aid. To end the dread that had been building for months. To finally step into the unknown waters of separation.