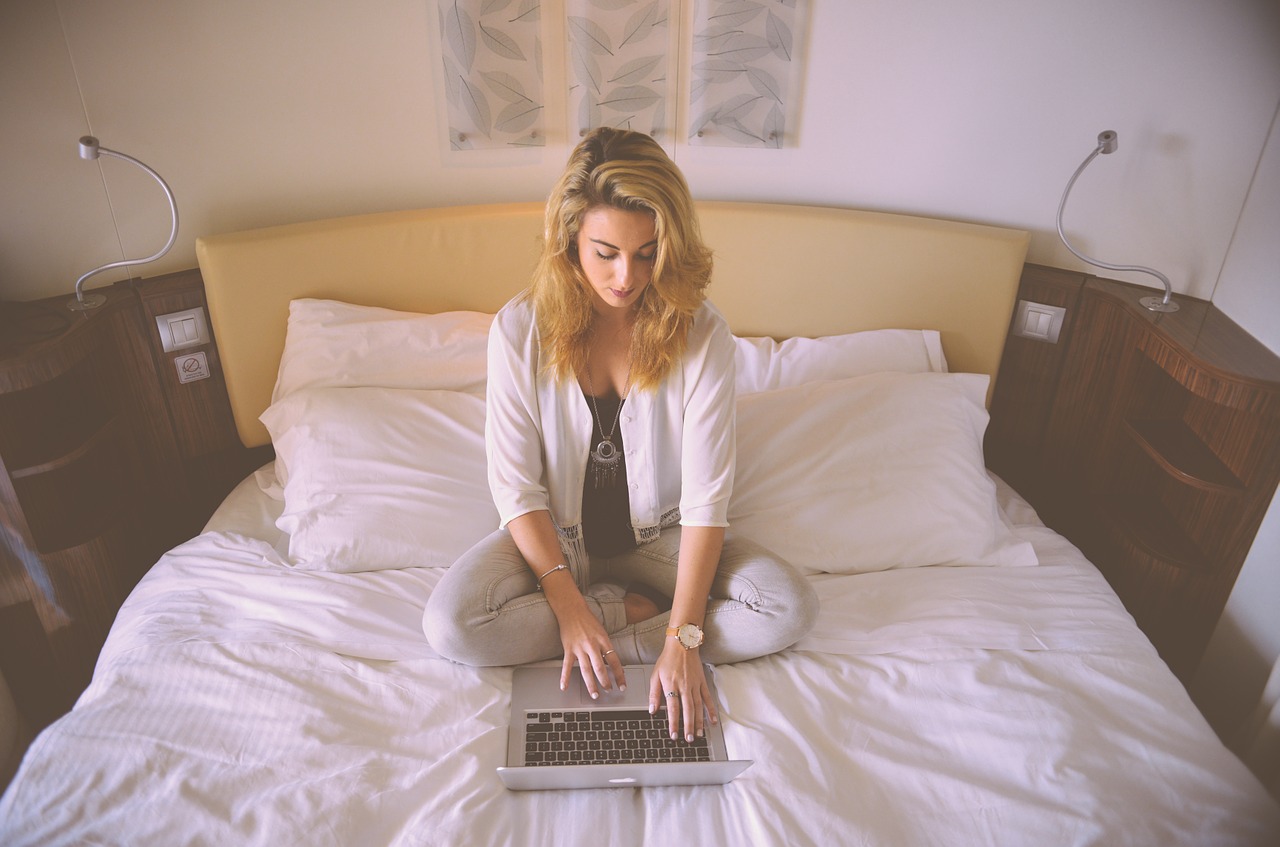 Have you ever seen or been the target of rude and malicious comments online? Keep reading.
Whether you said something terrible, the comments have been directed at you, or you simply noticed them on social media, the likelihood is that you've seen just how mean the digital world can be. All etiquette in the real world goes out the window because it's easy to type a few hateful words without regard for their impact, and it's even easier to avoid any consequences for them. At least in this life.
The digital realm, where the physical and immediate consequences of the physical world are absent, makes people bolder with their opinions and words because they feel some degree of anonymity and far less accountability for what they say. People are easily dragged into polarizing viewpoints where they feel pressure to choose any side but God's, which He revealed to us long before we even existed through His word.
Social media is a trap for sin that we might otherwise hesitate to follow through with. We let our guard down and say things we shouldn't, or others provoke us and we jump at the opportunity to retaliate. The Bible may not say anything about social media, but it certainly gives us standards for our behavior that should be applied to every area of our lives — especially places as public as Facebook, Twitter, Instagram, and Snapchat.
Don't be mistaken: God sees the pictures you post and the words you write. If don't honor Him online, He knows. We are all vulnerable to sin on social media. We all have our hot button issues. That's why it's so important to reel it all back in to the Bible. Here are some verses for all Christians to live by in this digital age:
Don't be mistaken: God sees the pictures you post and the words you write. If don't honor Him online, He knows.
Click To Tweet
"But avoid foolish controversies, genealogies, dissensions, and quarrels about the law, for they are unprofitable and worthless" (Titus 3:9 ESV).
"No one can serve two masters, for either he will hate the one and love the other, or he will be devoted to the one and despise the other. You cannot serve God and money" (Matthew 6:24 ESV).
"And to aspire to live quietly, and to mind your own affairs, and to work with your hands, as we instructed you, so that you may walk properly before outsiders and be dependent on no one" (1 Thessalonians 4:11-12 ESV).
"But our citizenship is in heaven, and from it we await a Savior, the Lord Jesus Christ" (Philippians 3:20 ESV).
"If your brother sins against you, go and tell him his fault, between you and him alone. If he listens to you, you have gained your brother" (Matthew 18:15 ESV).
"Bearing with one another and, if one has a complaint against another, forgiving each other; as the Lord has forgiven you, so you also must forgive" (Colossians 3:13 ESV).
"Do nothing from rivalry or conceit, but in humility count others more significant than yourselves. Let each of you look not only to his own interests, but also to the interests of others" (Philippians 2:3-4 ESV).
"Let no corrupting talk come out of your mouths, but only such as is good for building up, as fits the occasion, that it may give grace to those who hear" (Ephesians 4:29 ESV).          
"Judge not, that you be not judged. For with the judgment you pronounce you will be judged, and with the measure you use it will be measured to you. Why do you see the speck that is in your brother's eye, but do not notice the log that is in your own eye? Or how can you say to your brother, 'Let me take the speck out of your eye,' when there is the log in your own eye? You hypocrite, first take the log out of your own eye, and then you will see clearly to take the speck out of your brother's eye. …" (Matthew 7:1-29 ESV).
"If possible, so far as it depends on you, live peaceably with all" (Romans 12:18 ESV).
"You are of your father the devil, and you want to do the desires of your father He was a murderer from the beginning, and does not stand in the truth because there is no truth in him Whenever he speaks a lie, he speaks from his own nature, for he is a liar and the father of lies" (John 8:44 ESV).
"No wonder, for even Satan disguises himself as an angel of light" (2 Corinthians 11:14 ESV).
"But I am afraid that, as the serpent deceived Eve by his craftiness, your minds will be led astray from the simplicity and purity of devotion to Christ" (2 Corinthians 11:3 ESV).
"And he must have a good reputation with those outside the church, so that he will not fall into reproach and the snare of the devil" (1 Timothy 3:7 ESV).
"And they may come to their senses and escape from the snare of the devil, having been held captive by him to do his will" (2 Timothy 2:26 ESV).