Read last week's devotional, here.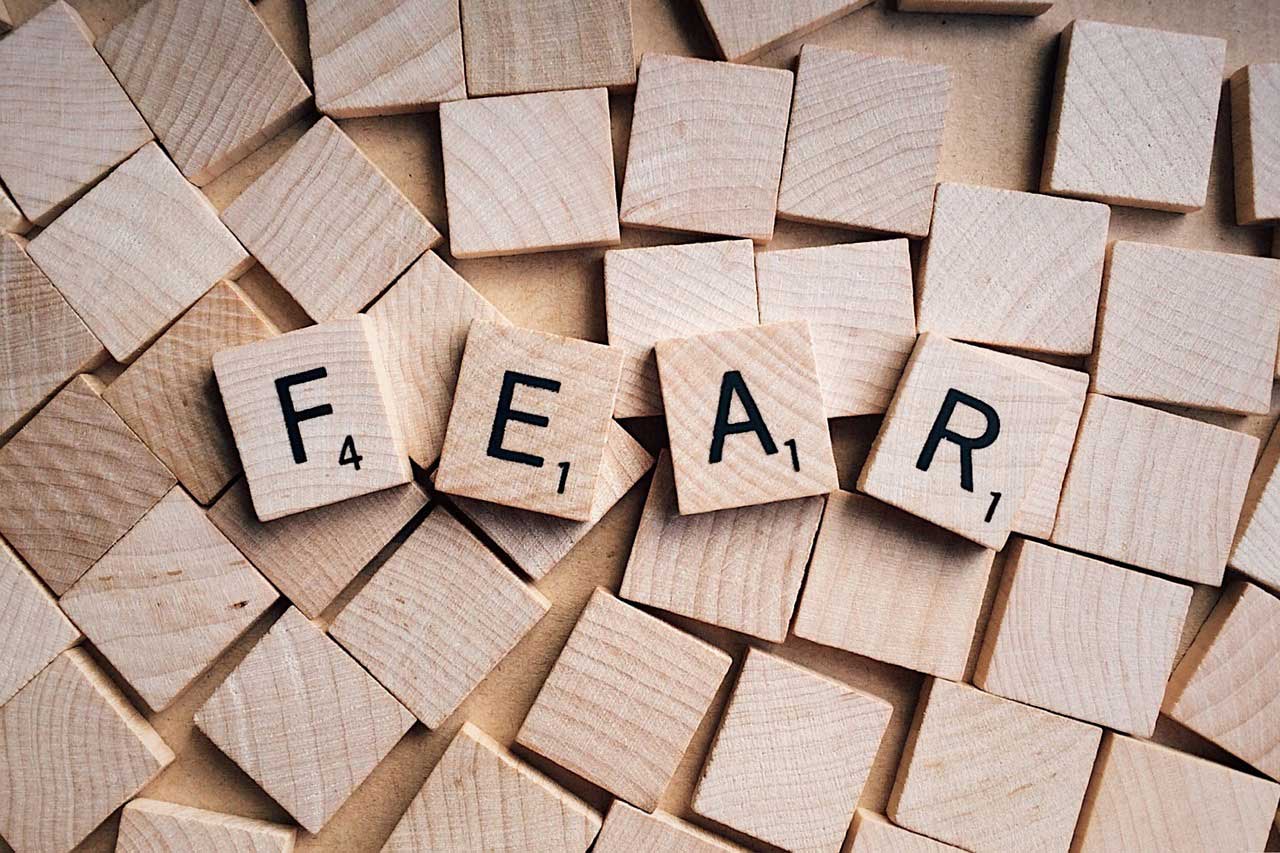 Let's talk about the "F" word for a minute. As military spouses, we might write Facebook statuses about deployments, missing friends, sadness, and other strains of military life, but how often do we talk about the "F" word? How often do we talk about … fear?
I can only remember one conversation where another military spouse confessed her fear to me. I can't remember confessing my fear to another spouse. And yet, I am confident that we all experience fear in this crazy lifestyle we lead. There are so many unknowns. So many moments when it feels like you are peering into a confusing maze that no one ever really figures out.
Some level of fear is healthy — after all God created us with a fight-or-flight instinct that has been saving lives since creation. We're also told that we should indeed fear God (which we will delve into in coming weeks). The key thing about both of these types of fear is that they have legitimate reasons for existing. A lion leaping toward you is a good reason to get up and run.
But our fear often steps beyond reality and into the land of "what if." We allow fear to infect our hearts and turn our minds from God. From fearing for our spouse's safety to feeling anxiety over a new assignment, it all falls under the same umbrella. It's all rooted in the same spiritual problem: a lack of trust in who God says He is. And yet, His promises and identity are the only way we will ever truly find rest.
When We Don't Trust His Provision
The human capacities for wisdom and logic are often hailed as what separate us from the rest of creation. But they are also our greatest curses. It's no wonder that the fall of man came through the tree of knowledge of good and evil. If you never knew something existed, you wouldn't have any reason to be afraid. But we do know what exists and the knowledge of evil is too great for us.
We know that sometimes it's difficult to fit into a new community, that combat is indeed dangerous, and that if we can't pay our bills there will be hard consequences. So, with that knowledge, we let our imaginations run wild. We let our thoughts run ahead without carrying God's promises with them — without remembering what He's told us about Himself and who we are in Him. When we do that, we aren't just forgetting God, we're choosing not to trust or accept God's promises. Sometimes our belief and trust fail without us even realizing it, but fear is a red flag indicating we lack faith in some area. The type of fear you experience highlights which promises you're having a hard time accepting. For example, worry over a job can indicate a lack of faith in God's provision.
God lovingly tells us that He knows what we need. There's no need to worry. #militaryspouse #milso
Click To Tweet
But God lovingly tells us that He knows what we need. "Look at the birds of the air: they neither sow nor reap nor gather into barns, and yet your heavenly Father feeds them. Are you not of more value than they?" (Matthew 6:26 ESV). We're going to dig deeper into worry next week, but this week, look around at creation. It's spring time. Life is everywhere. And everywhere life thrives, it does so because of our loving Father who is faithful to provide what it really needs.
When We Don't Trust His Sacrifice
Sometimes the root of our fear and worry is a fear of death. We don't want loved ones to die and we don't want to die. The world makes death seem like a terrible thing, and indeed for those left behind, grief is a long and difficult road. If you've lost someone close to you, you know that grief is a haunting part of the human experience. Perhaps you can distract yourself from it at times, but it always seems to catch you in the most unexpected moments.
Despite our earthly struggle to say goodbye, we can also rejoice that because of Christ, death is not the end for Christians. Instead, eternity after this life is in fact our goal. Losing sight of eternity can reveal a lack of trust that life with our Savior truly awaits us. Death can be painful as we work to live with the holes it leaves in our lives, but don't lose sight of what we're promised on the other side. Christ paid the ultimate price to ensure that future for us.
Look at your fears as though they are symptoms of a deeper issue. What fears do you have? Which promises are you having trouble trusting when those fears overtake you?
Want to get our devotionals right in your inbox so that you never miss a week? Subscribe here! 
Questions:
How do you fear that God's provision will fail in this life?
How can you identify fear in your life and replace it with truth? (Maybe for you this is sharing with a friend, posting certain verses in places you see frequently, or asking someone to pray specifically for you. It may also be reflecting back on times God really has provided something incredible and remembering that He is listening and He is aware of what is going on).
Challenge:
Challenge: Each day this week, turn the daily reading into a prayer for yourself. Replace "you" with "I" and let the promises sink into your heart. Remember that these promises were meant for you personally.