By Kristine P.
You may think no one has time to network these days and brush it off as an unnecessary task. After all, we're modern women who manage jobs, families, dirty laundry, carpools, and life in general — right? But the saying, "It's all about who you know," is still as true today as it was before the digital age. It is ALL about who you know. Consider these stats:
People who are referred for positions at companies are twice as likely to get an interview.
80 percent of jobs are filled through referrals.
Networking can be a complicated business for military spouses who move frequently — but that doesn't mean they shouldn't try to make it happen. In fact, over time, a spouse's network can become invaluable because of the numerous cities it can encompass.
Start following the rules below to build professional networks around the world and the career you've been dreaming of.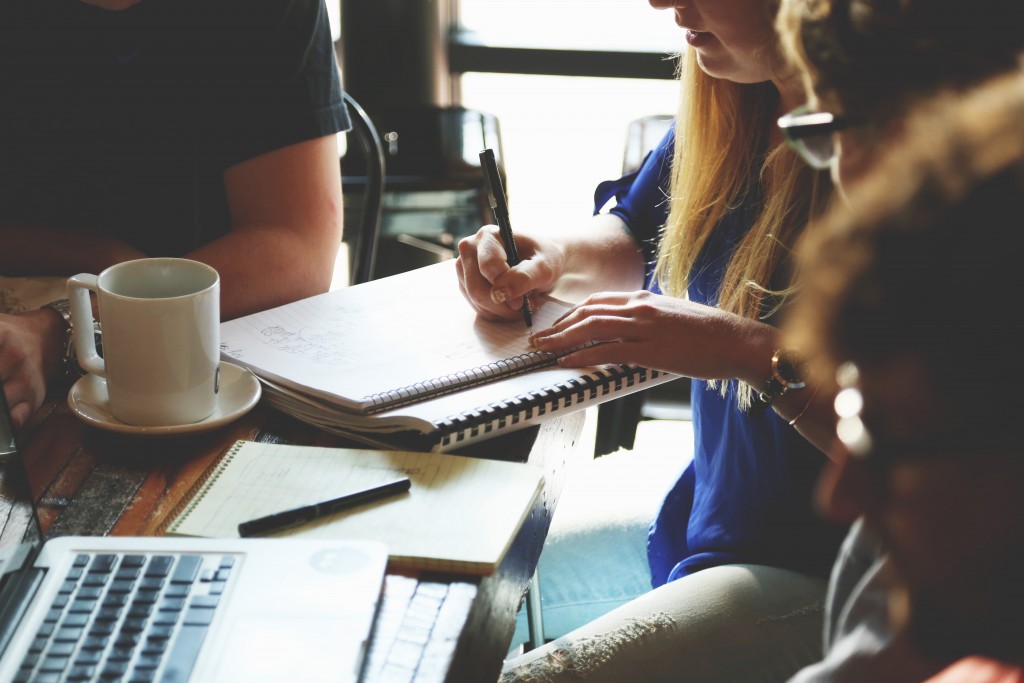 1. Know your purpose
You must be intentional about networking. It is an absolute waste of time to show up at random events just because you know you should network. Think about why you need to network (to find a better job, to make connections for sales, etc.), and then determine who you want to meet to accomplish that goal.
2. Know your ABCs
When I think of networking as a web of connections, I think of the brain — you strengthen neurons (pathways in the brain) by repeating processes to retain new information. Studies have shown that you can literally create new pathways in your brain through repetition throughout your life. Then, you have to maintain those pathways through periodic repetition to keep them fresh and useful to you.
Developing your social or professional network is no different. The brain and your professional network share the ABC Rule, "Always Be Connecting." If you aren't constantly reaching out to new and old connections, those relationships will become stale or fall apart.
3. Reach out
When you see an update on someone's social media, don't just give it a thumbs up. Write a more personal note or send an email to congratulate them. This will make them feel important and valued, while also giving you the opportunity to plan a get-together. If you want to expand the relationship, arrange to have coffee or lunch, or invite them to an event you're attending.
4. Stay connected
Staying connected with people is an easy task to avoid or even forget. But if you create an intentional system, this process becomes much easier. Look through your Facebook, LinkedIn, and phone/email contact lists (heck even your Christmas card list), and create a spreadsheet of your connections. Add background notes in the column next to their names, and then in the subsequent columns keep track of dates you last contacted them. Add to this list regularly as you meet new people — but more importantly, go through it periodically to see who you haven't connected with in a while.
For people you want to keep in touch with more often, consider using your calendar to set a recurring task to reach out each quarter or once a month. Set it at an odd time like the 7th of the month, so it doesn't get pushed aside because you have too many end-of-the-month or quarterly deadlines.
5. The Law of Reciprocity
You may want to connect with people because of what they can do for you, but you'll have more networking success if you first consider what you can do for them. In the end, it all comes back around (and I'm not talking about this in a karma type of way). It's the law of reciprocity in relationships. There is always give-and-take in a good relationship. If not, one person will likely discontinue the connection. So, offer your skills and resources to others; sometimes, simply making yourself available (whether anyone takes you up on your offer or not) is enough to satisfy the law of reciprocity.
So … How do you find people to network with? Good question! Here's how!