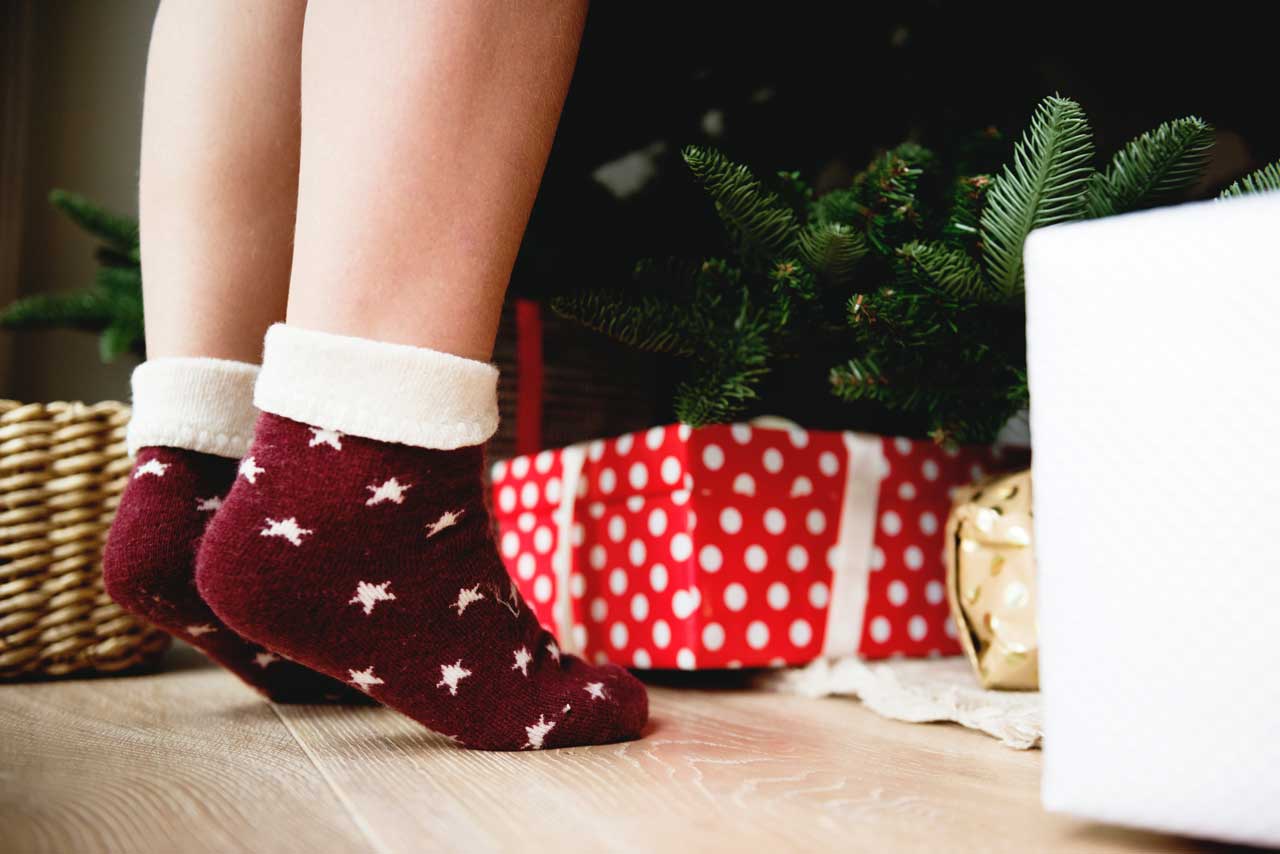 As a military mama, you're probably extremely aware of how many toys your littles have. You step on them every day, clean them up repeatedly, and you're the one who's often in charge when it comes to moving them from home to home. So when it comes to Christmas, you're left with a little conundrum. Seeing your kids' faces light up on Christmas morning as they tear through their gifts is one of the most fun parts of the day, but will these toys just get added to the pile you have to move every few years? And what about all the gifts your relatives will give?
How can you tame the toy-mountain madness while also preserving the glee of Christmas morning? Here are a few ideas:
Start a New Tradition
The sad reality is that all of the excitement of opening toys on Christmas morning can get in the way of your little one understanding the real reason for celebrating this holiday. You can turn that around by instituting a new family tradition: have your children select the same number of toys to give away as they're going to be getting on Christmas morning.
You could have your children actively participate in purging their toys (which is probably going to happen before your next move, anyways, right?), cleaning them up, and taking them to a nearby shelter or donation center. We love the personal lesson that littles often learn when they have to let go of toys that were once theirs. This act of sacrifice and giving on their part is a great starting point for talking about Christ and the real meaning of the holidays.
Make Some of Your Gifts Practical
Okay, if we're being honest, getting socks and underwear may not seem like fun to a 3-year-old who just opened the toy of their dreams. BUT hear us out. Gifts of clothing and other essential items still give your kids the special feeling of tearing through a bunch of wrapping paper on Christmas morning, while it saves you money (or stretches your budget a bit more) and saves one toy from being tossed aside in boredom. In the long run, giving these essential items might even help your children understand the value of the necessities that you work hard to provide for them. A new dress is only boring if it isn't something they understand the value of.
And, besides, socks and underwear are far from your only options. There are also tons of cute clothes and accessories being made by military spouses just like you at Rocco & Nora and the Willow Grace Shop!
Get Gifts for Your Journey
If you're traveling for Christmas, you know the dilemma: should the kids open all or just some of their presents at our destination? If you tote all of the gifts to your destination, you'll have to tote them all home. But if you don't (and your kids are too little to fully understand the situation) you feel bad when they don't open presents from you on Christmas morning.
Instead of choosing one or the other, consider letting your kids open their presents at home, but packing presents for them to open there that will be useful on your trip back. A few inexpensive items that are ideal for an airplane or car ride will give them something to open that's also useful for you.