by Grace M.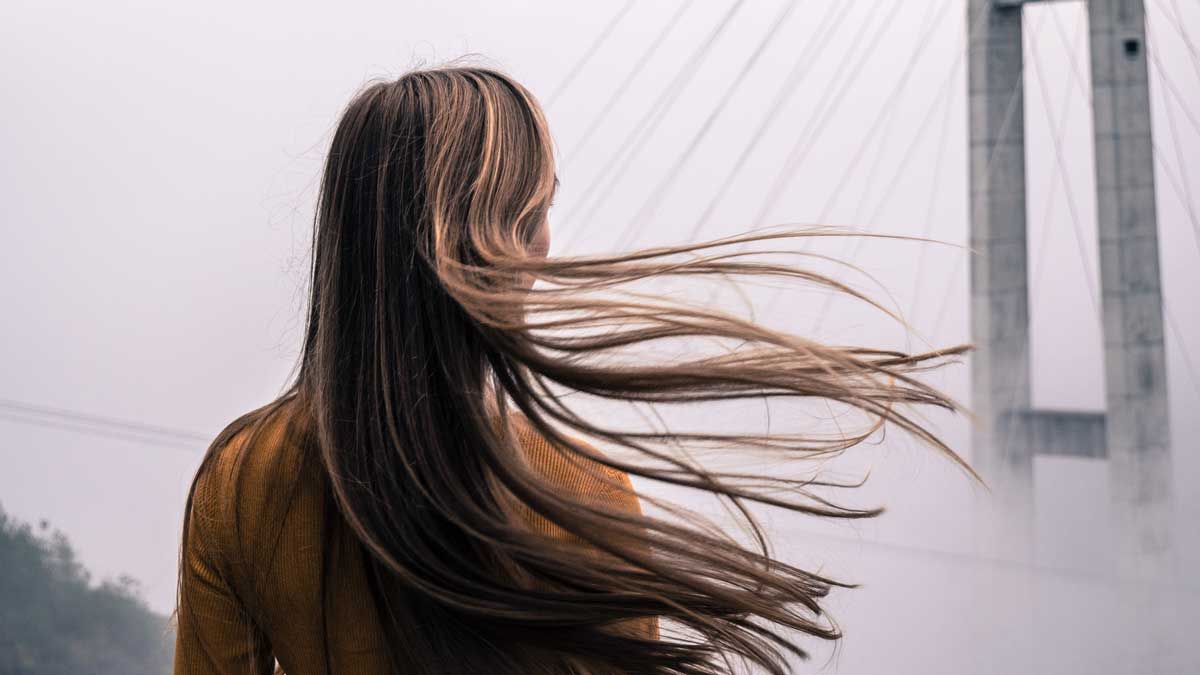 As we post this article, it's been less than 24 hours since the U.S. launched 59 Tomahawk cruise missiles at an airfield in Syria. Perhaps what's a ringing even louder in military spouses' ears is that this was a response to a chemical weapons attack.
I was never much for "politics," let alone things going on halfway around the world in Syria … that is until I married an active duty pilot in the U.S. Air Force. Suddenly, I couldn't pay enough attention to what's going on "over there." North Korea's acting up? Oh, I know about it. ISIS put out a threat against military families? Yep, that lit my radar up.
As military spouses, events that seem distant for other citizens have a direct impact on our lives. It's not surprising that we have a strong response to them. And honestly, my first feeling is often fear. Fear of more deployments. Fear for my husband's safety. Fear of how one event could change my life forever, just as 9/11 did for so many others.
But God doesn't want us to fear anything headed our way on earth. Our fear betrays a lack of trust in Him and His promise to see us through. The reality is that the outcomes in our lives may not always be what we want. In fact, they may be heart-breaking. But God's working in us through it all.
It's hard for me to keep His perspective in my head, though. That's why I turn to these verses on days like today.
Isaiah 41:10
"So do not fear, for I am with you; do not be dismayed, for I am your God. I will strengthen you and help you; I will uphold you with my righteous right hand."
Isaiah 41:13-14
"'For I am the Lord, your God, who takes hold of your right hand and says to you, 'Do not fear; I will help you. Do not be afraid, for I myself will help you,' declares the Lord, your Redeemer, the Holy One of Israel."
Philippians 4:6-7
"Do not be anxious about anything, but in every situation, by prayer and petition, with thanksgiving, present your requests to God. And the peace of God, which transcends all understanding, will guard your hearts and your minds in Christ Jesus."
2 Timothy 1:7
"For God has not given us a spirit of fear, but of power and of love and of a sound mind."
1 John 4:18
"There is no fear in love. But perfect love drives out fear, because fear has to do with punishment. The one who fears is not made perfect in love."
Isaiah 43:1
"But now, this is what the Lord says … Fear not, for I have redeemed you; I have summoned you by name; you are mine."
Matthew 6:34
"Therefore do not worry about tomorrow, for tomorrow will worry about itself. Each day has enough trouble of its own."
Psalm 27:1
"The Lord is my light and my salvation — whom shall I fear? The Lord is the stronghold of my life — of whom shall I be afraid?"
Psalm 46:1-3
"God is our refuge and strength, an ever-present help in trouble. Therefore we will not fear, though the earth give way and the mountains fall into the heart of the sea, though its waters roar and foam and the mountains quake with their surging."
1 Peter 3:13-14
"Now who is there to harm you if you are zealous for what is good? But even if you should suffer for righteousness' sake, you will be blessed. Have no fear of them, nor be troubled"
Romans 8:38-39
"For I am sure that neither death nor life, nor angels nor rulers, nor things present nor things to come, nor powers, nor height nor depth, nor anything else in all creation, will be able to separate us from the love of God in Christ Jesus our Lord."
2 Corinthians 4:7-10
"But we have this treasure in jars of clay, to show that the surpassing power belongs to God and not to us. We are afflicted in every way, but not crushed; perplexed, but not driven to despair; persecuted, but not forsaken; struck down, but not destroyed; always carrying in the body the death of Jesus, so that the life of Jesus may also be manifested in our bodies."
What Bible verses bring you comfort when you're afraid?